Thursday, we got let out of our "cage" a little early so Baudville could migrate to the zoo! Family and friends joined the roaring company picnic for a night at John Ball Park Zoo. The zoo closed to the public at 5 o'clock, allowing us to roam around free of crowds.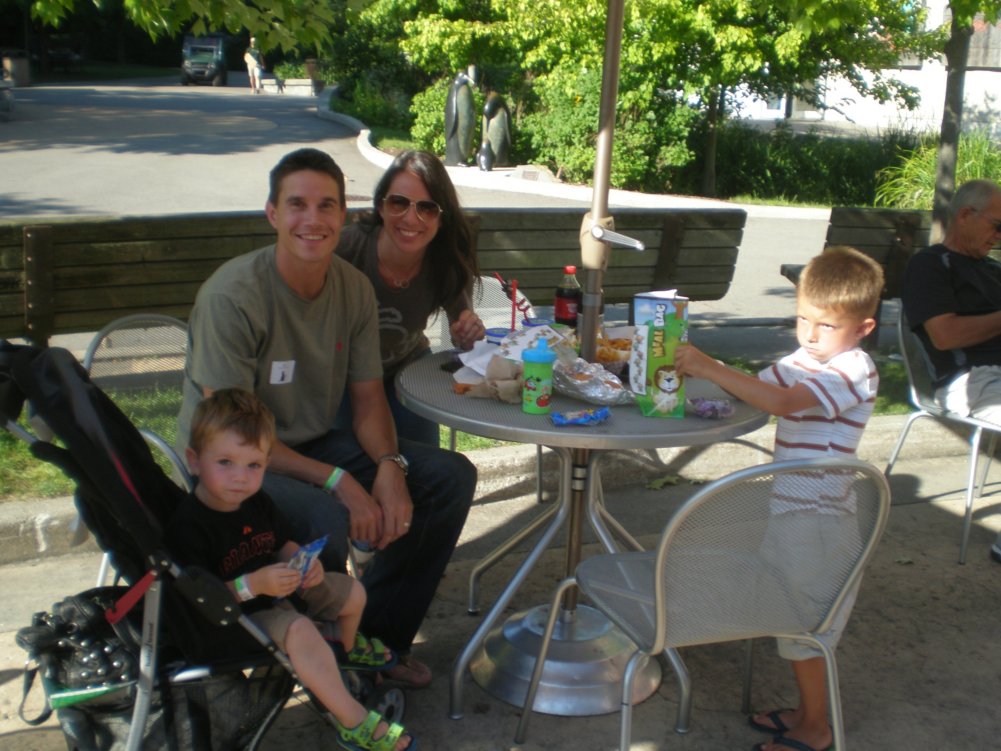 Baudvillians eating before their big adventure!
Upon arrival we were greeted by some familiar faces taking pictures, handing out our itinerary, gift cards for food at the Monkey Cafe, and a scavenger hunt filled with questions about the animals we would be encountering that night! If we were feeling adventurous enough we could sign up for camel and zip line rides. Then we were off, free to prowl around in the wild.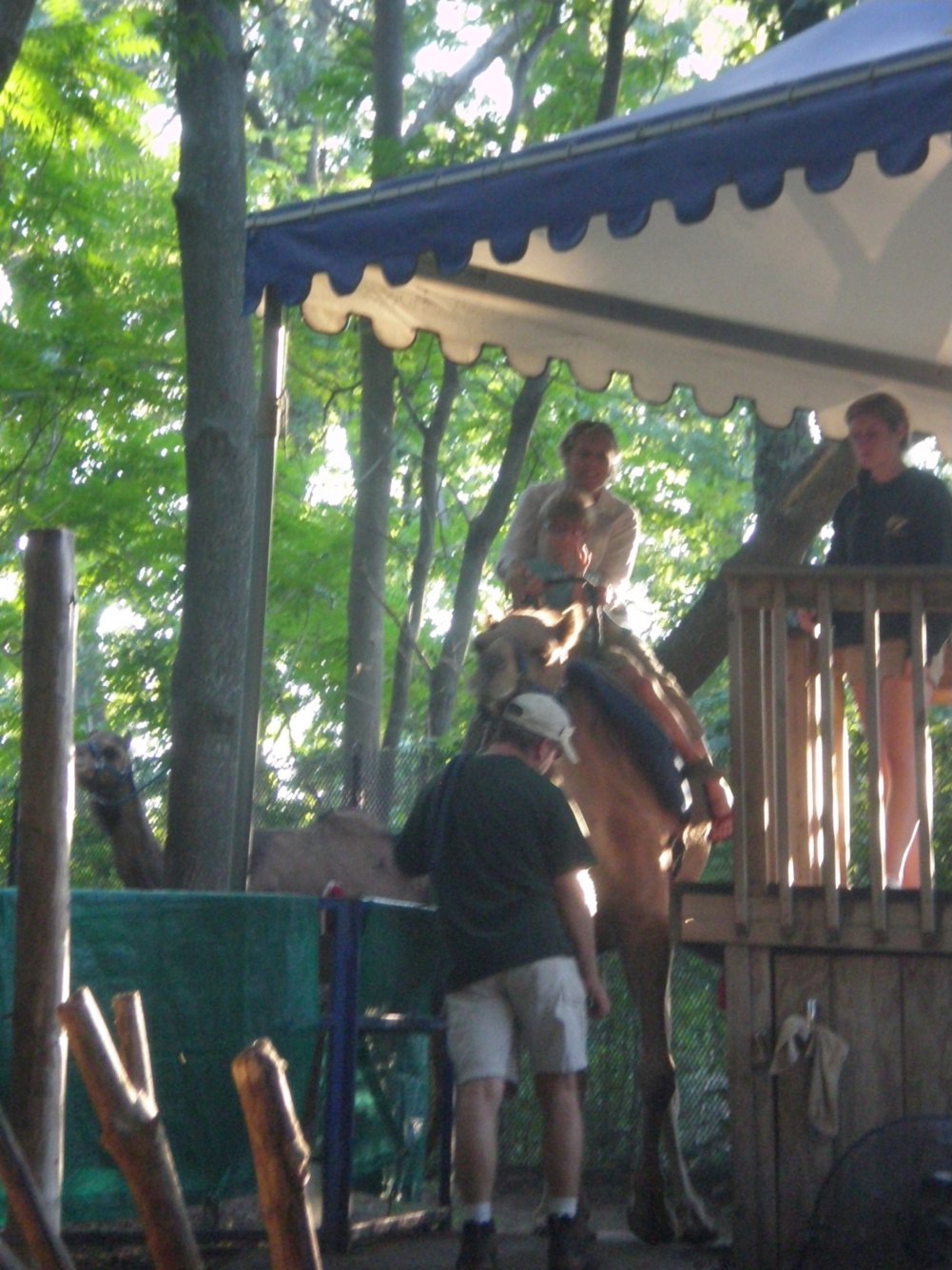 Baudvillians finishing up a camel ride
First stop for me of course was the zip line! I geared up, clipped in, and down the plank I walked till it disappeared from under my feet. Soon I was gliding over packs of people and tree tops before I landed safely on the other side. I felt like a kid who just accomplished a gigantic slide, and was left with the rushing feeling that I wanted to keep riding again and again. Thank goodness, for everyone else, we had allotted time slots for the zip line otherwise that's where I would have been the whole night!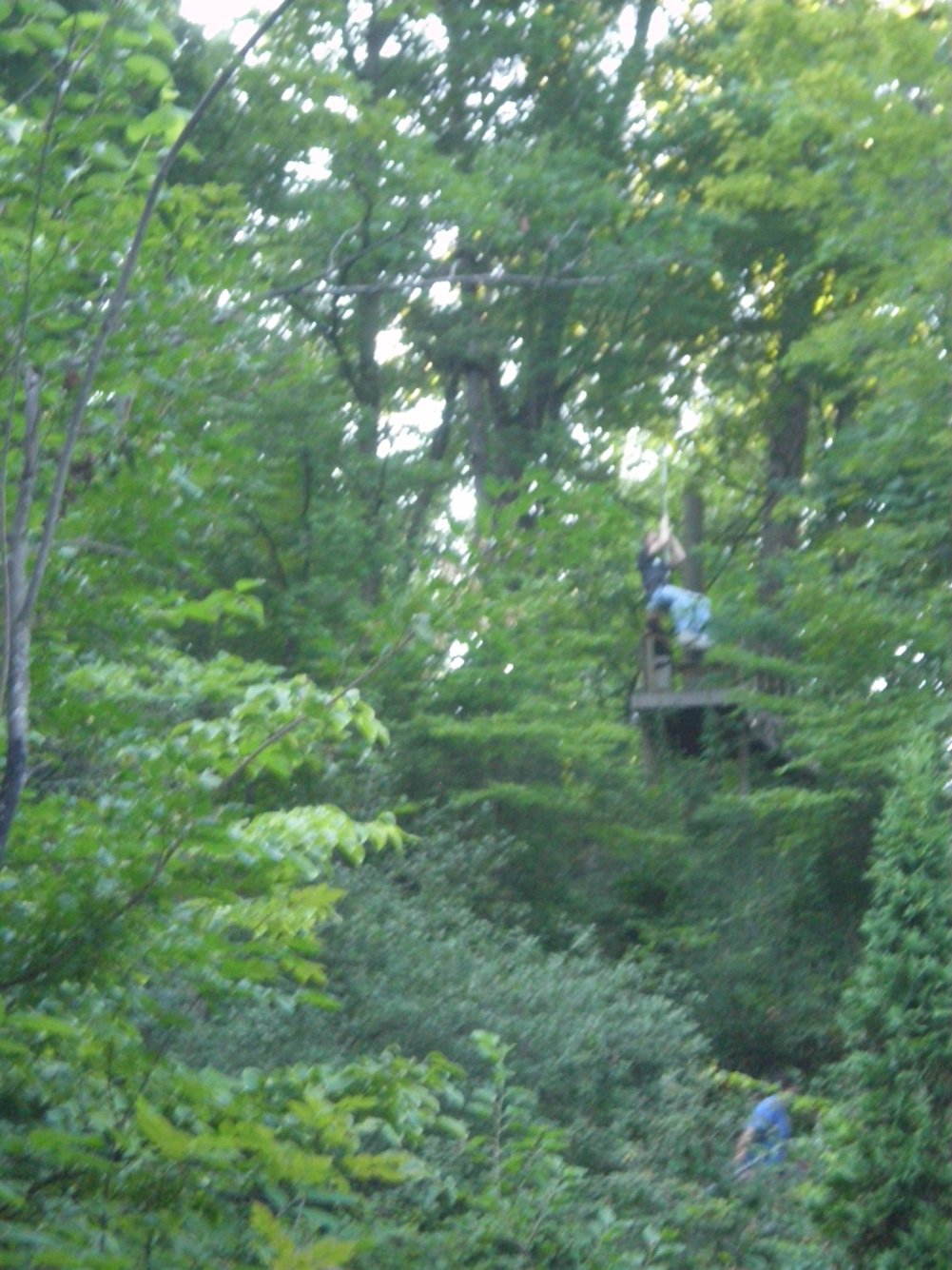 Zip lining through the trees
Afterwards, we hiked around the zoo discovering new animals and spotting some old favorites. The zoo staff came out with some animals that we were allowed to pet at our own will. There were snakes, hedgehogs, turtles, stingrays, nurse sharks, and a parrot. Some were petted with affection while others made people curl away in fear!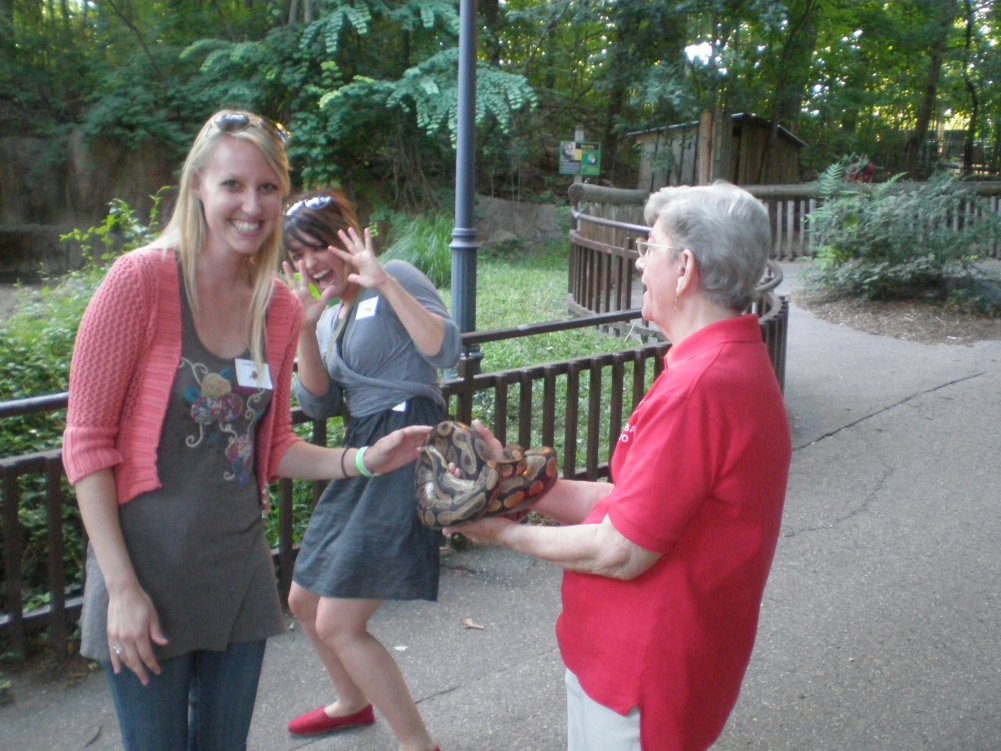 EEK!! A snake!
The night out at the zoo was a fantastic idea for a company picnic. It was a relaxing environment for friends and family to mingle and meet. With this being my first Baudville company picnic it was just the right way for me to meet the family and friends of my team members, but also get to know my team members a little better. At any other event I never would have found out what strange animals people would pet.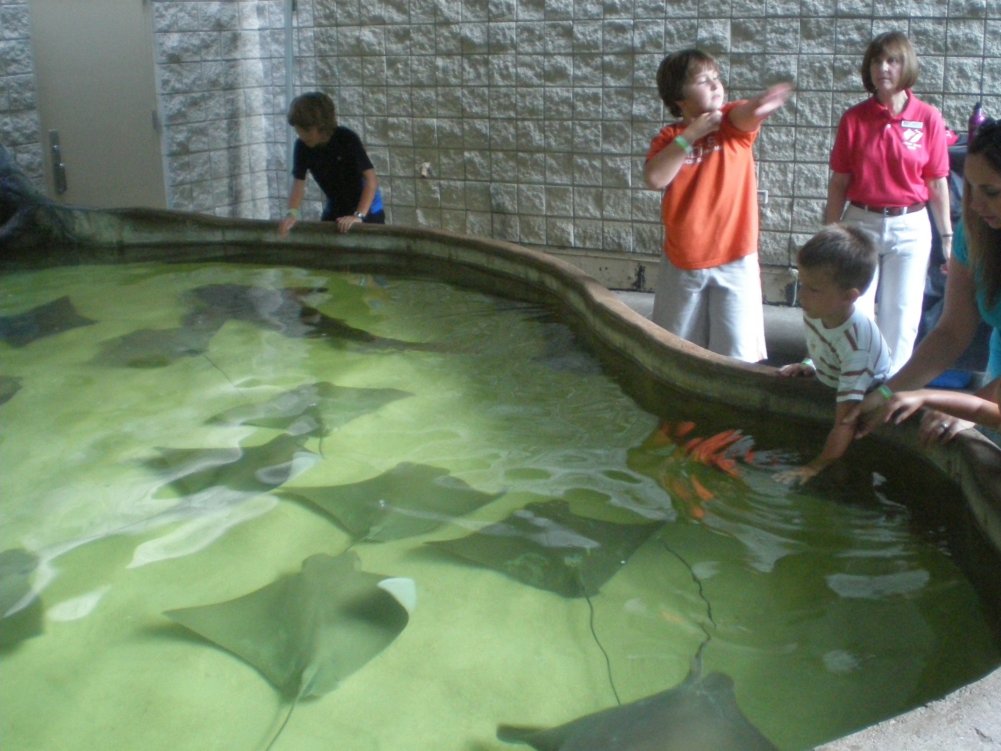 Brave Baudvillians petting a swarm of sting rays
The best part of the night for me was getting to witness the giddy faces of the young and old Baudvillians, ecstatic about the animals before them! The energy in the air was amazing, kids were running around jumping out of their skin to see what lay around the next bend; Co-workers were retelling their encounter at the zip line; and friends and family got to join in on an awesome Baudville adventure to the zoo!

--------------------------
Kendra is the newest Baudvillian. She is currently an advertising intellectual at Grand Valley State University, and is ecstatic about the change of atmosphere as Baudville's web marketing intern. Watch out because this young professional just touched down at Baudville.