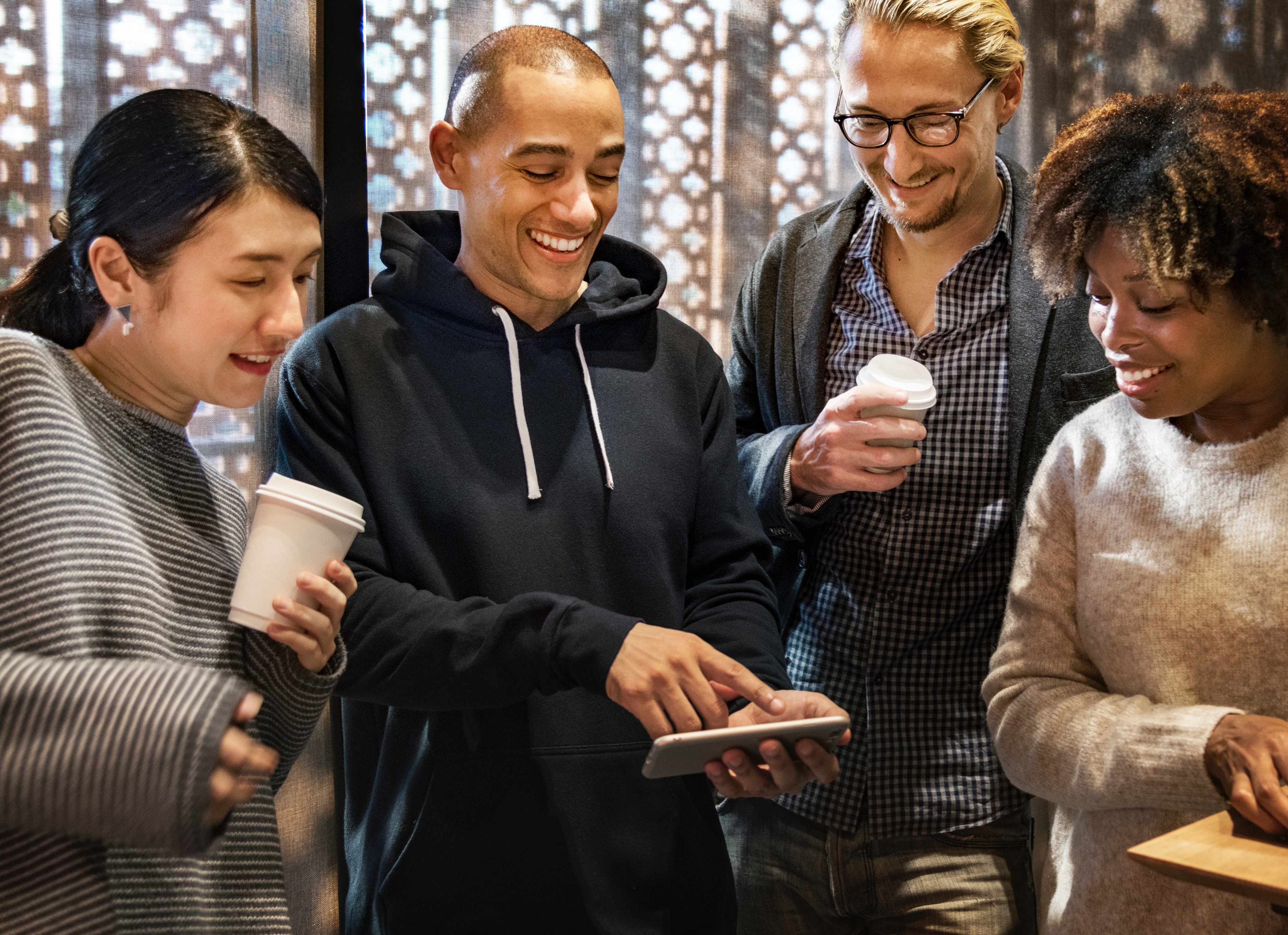 Happy National Make a Friend Day! Luckily, making friends at work is pretty much the same as making friends in life. Having a work BFF is crucial for your success, according to CNBC. They reported that "it makes you seven times more likely to be engaged in your job."
The Importance of Having Friends at Work
Work is not only better with a friend, but it makes you more productive. Tim Baughman, Co-Host of Everyone is Funnier Than Us, told Forbes
"Having a close friend at work has allowed me to stay better focused at work. As silly as it seems, if you enjoy what you're doing and enjoy the people around you, it makes you care more about what you're doing. When you care about what you're doing, you're more productive."
It's also better for companies to have their employees be friends. Employees with a friend at work are more engaged and feel better about their job.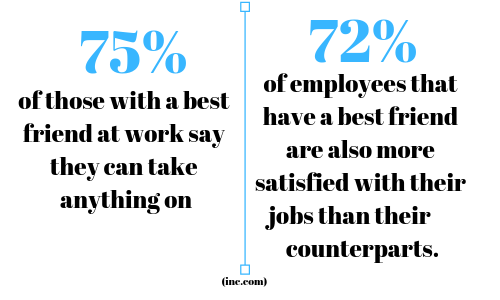 A great way companies can encourage friendships at the workplace is by creating opportunities in the work day for employees to mingle. Host weekly happy hours towards the end of the week. Create moments that force departments to intermix – setting up an icebreaker game will help them get to know one another!
How to Make Friends at Work
You now know why you should be making the effort to form friendships at work. Here are some things you can do to become friends and be the best Work BFF.
Do nice things
Find the best memes
Bring in snacks
Always give a helping hand
Be their number one cheerleader
Lend your meeting notes when they forgot pen & paper
If they're having a bad day, be their sunshine!
Would love more inspiration to make #workhappy? Follow our blog!