After working at Baudville for over a year and a half now, recognition has become second nature to me. It's everywhere I look, from our catalog, to our own company events. Now I will be the first to admit, I didn't see the value in recognition until I started working here. I have had other jobs where recognition wasn't a big deal – but that's what I was used to so I didn't really think about it.
Our awesome copy writer and creative team just came out with a new eBook! (For those of you who love FREE resources, our resource center is full of articles for every recognition need.) Chapter Two of The Joy of Recognition covers the topic of making a case for recognition . If you are familiar with Baudville, and love our products and utilize them, you probably wonder why someone would even need to make a case for recognition, because you know it works! Well, like I said, before working at Baudville I didn't have a clue about recognition.
For those of you who wonder why recognition is important, this eBook will explain much better than I could! I do know that since the day I started here, I have felt like part of the team. I love coming to work each day, and look forward to company events. And I feel this way, because we are recognized well! We don't just sell recognition, we live it every day! From hand-written notes to our Shout Out board, there is a personal touch on everything we do to recognize each other!
Download the latest eBook and make your case for recognition!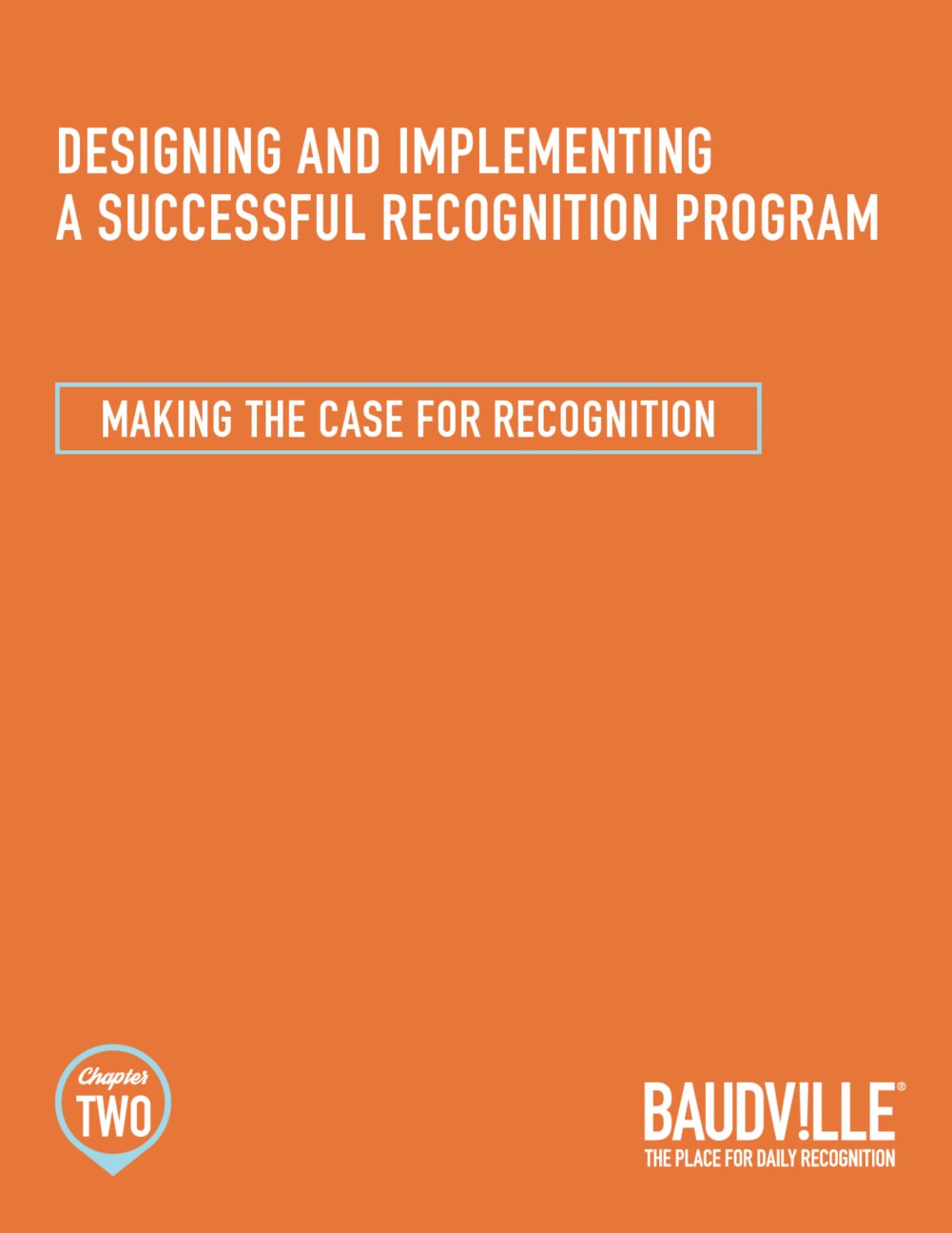 --------------------------

Jenny became a Baudvillian in 2013 and started out as a member of our sales team. She seemed to have a creative knack for Marketing and joined ranks with Krista in 2014 as Baudville's second Web Marketing Coordinator. She loves our products and probably owns every piece of drinkware we have to offer! Equipped with great knowledge of our customers and products, she's excited to help make your web experience even better!