Management support is a vital part of a successful recognition program, especially when a program is just beginning. This month, we'll bring you tips and ideas to help gain and maintain management buy-in for your recognition program. Whether you are starting a new recognition program this year or trying to preserve momentum internally, these tips will help!
Also this month, we will be discussing management buy-in for our first Recognition TV webisode of the new year. Don't miss any of our tips, watch the webisode today!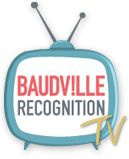 Management buy-in for your recognition program is very important to the success of your program for three reasons.
1. Budget. Obviously, you'll need some funding to get your program off the ground, but first you have to convince management your program will bring value to the organization. Read our Recognition White Papers for some helpful facts.
2. Set an example. The leaders in your organization are leaders for a reason: people look up to them. When it comes to recognition, your staff is looking to the leaders to set an example. If they fail to practice recognition, your employees will, too.
3. Maintaining Momentum. One of the biggest challenges of an employee recognition program is maintaining long term momentum. Management participation and creativity can keep the program alive by seeking feedback and implementing new ideas, changes and improvements to your program.
If you want your recognition program to succeed, be sure to get management's commitment to practice the program, not just give it a line item in the budget!