Can you believe it? Yes, the polar vortex did finally get knocked off its axis and spring, seeing the opportunity, managed to sneak past it. Along with green grass, bountiful blooms, (seasonal allergies!), and warm breezes, it's also summer event planning time! Time think about the what, the how, and the where of this important workplace activity.
As a busy event planner, you may be tempted to stick with your tried & true summer team activity, like a ball game or a picnic. Either of these is a perfectly good option, but not if one of these is always the option. Everyone likes variety, and you'll build a lot more excitement for your event if your employees aren't expecting the same as last year. And, the year before. You can still make it easier on yourself by selecting several popular activities and putting them in rotation. Then you're not always starting from scratch. One summer it's a beach party, the next it's a trip to an amusement park, the next it's field trip to a local attraction.
Sometimes the event choice lends naturally to the location; sometimes not. Either way, try to choose a venue that's central and convenient for most of your employees. Make sure ahead of time that you communicate parking details so no one gets a surprise when they arrive. If you are thinking about taking your summer event farther afield, consider providing transportation, like a van or a bus. You'll take out the travel hassle for your attendees so they can focus 100% on just having fun.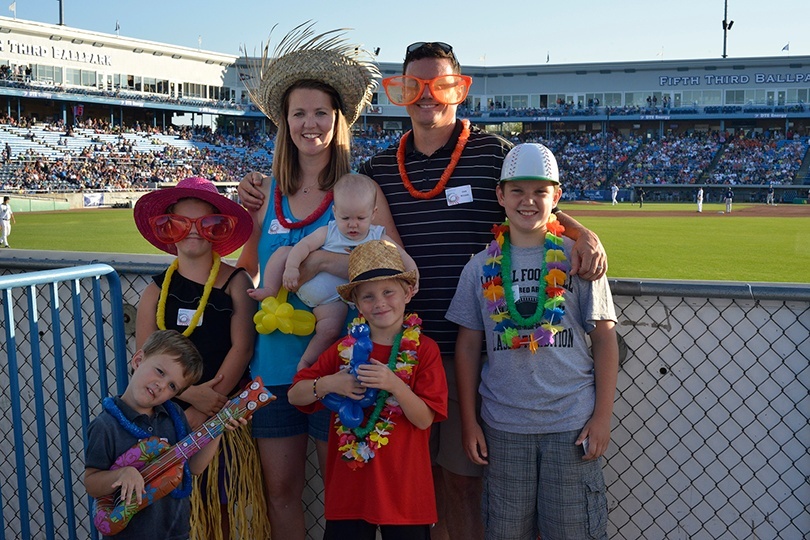 Once you have an idea for an activity and where it will be held, you'll need a posse of passionate planners to help you pull off your summer event. At Baudville, that's our Spirit Team—a hand-picked team with a perfect blend of talents to divide and conquer. The one with artistic flair designs our promotional items, like posters and flyers used to inform and generate interest. The one with mad organizational skills takes care of the fine details, like scheduling, booking, tracking RSVPs, ordering food, etc. And, the one with the talent for picking the perfect gift orders our giveaways. They might be Team Shirts™, tote bags, drinkware, or treats (or a combination of many!) Just like the event, the team giveaway changes every year, too.
This is how we keep our summer events interesting, exciting, and well attended. If you're looking for all of the above, start with these ideas, then download our Summer Events eBook for more inspiration!
---
Allison is currently living out the elaborate fantasy she described to her now-former staff and colleagues in early 2001. With a hearty dose of courage and absolutely no plan of action, she abruptly left her middle-management job to become a writer—and today she is doing just that in her role as Baudville's Senior Content Writer. She's here to tell you everything she's learned in her 20-years+ professional life, plus a lot more. She's wordy like that!