SHRM is only a few days away! There has been a lot buzz about SHRM 2014 here at the 'ville over the last couple of months. Our management and sales teams have spent a lot of time prepping and are ready to meet you in Orlando on Sunday, June 22nd!
We have plenty of fun stuff in store for you! I don't want to give too much away, but I will say that there are treats, offers and a raffle for an awesome prize! If you are going to SHRM, come be a part of the fun at booth #1379! Our Baudville and hi5 teams would love to talk to you! Don't forget to visit our sister company IDville at booth #1481!
We're off! See you in the Sunshine State!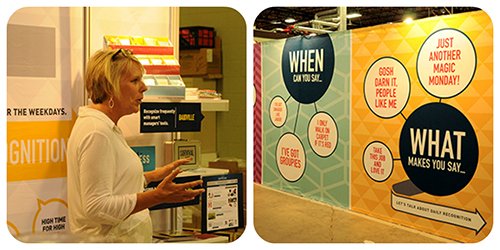 --------------------------

Krista is the 'ville's Web Marketing Coordinator. She came to us in 2012 as part of our stellar Sales team. Using her experience with Baudville customers, she helps create an online experience we're sure you will enjoy! Being the chatterbox she is, she truly misses talking with all of you so don't be shy and drop her a line!