I'm not exactly sure when I became a football fan, and I'm not certain I really am a fan of the game as much I am a fan of a good reason to cook chili and lie on the couch on a Sunday afternoon. The reason I bring this up is that with the Super Bowl wrapping up the season in early February comes the stark reality that the rest of the month is going to have to work pretty hard to be interesting. (This is my current explanation for why February is so abominable, anyway.) If you're feeling that way, too, and looking for something to bring to your next water cooler conversation, check out these fascinating finds for February!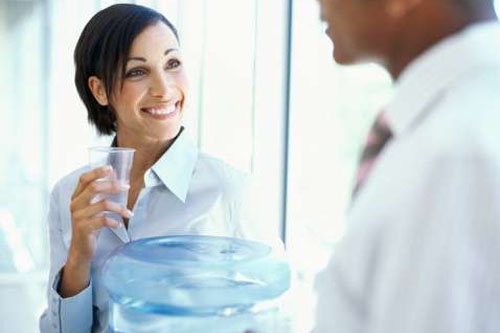 1. This first find was kind of like a frying pan to the head. As someone who has been receiving performance appraisals for the last 20+ years, I was dumb-struck by the assertion that they had so little to do with me. Yet another thing that's not all about me? How can this be?! This article, Most HR Data is Bad Data, is definitely an interesting read. What would be more interesting, however, might be the follow-up article—yet to be written, as far as I know—that tackles the solutions to what seems to be a pretty big flaw in our systems.
2. If that last one left you a bit vexed, I have good news. There is an upside to this "Idiosyncratic Rater Effect" and that is If Your Boss Thinks You're Awesome, You Will Become More Awesome. I have lived this first hand, having worked for both a tough grader and an easy grader. The tough grader situation nearly destroyed me: I lost confidence, my morale plummeted, my spirit was broken, and my work eventually suffered. The tough grader thought being hard on me would make me stronger and push me to be even better, but it backfired. And nobody won—not me; not the company.
3. I recently read this Dan Pink quote, "If you need me to motivate you, I probably don't want to hire you." That seems fair. And, yet, pretty demanding. I mean, I would think that even the most ambitious people have days when they need a little stoke to their fire. Even when it normally is generated from deep within. We all are human, so I've heard. This article, How to Keep Your Team Motivated, has some proven recommendations for energizing your team—no matter who is on it.
4. Then again, if we know we're in need of a little extra oomph, it doesn't make sense to wait around until someone decides to give it to us, does it? You can Reignite Your Passion at Work in 5 Simple Steps—all by yourself!
5. And, don't just stop there. One great way to light your own spark is to reflect on your growth, achievements, and positive experiences over the past year. I discovered this Your Year in Review post on the blog of what is quickly becoming one of my favorite places to visit. Just because it's already the end of February doesn't mean it's too late to use the past year as your launchpad for the new year. You can do this activity any time—after all, a year is a year is a year!
Thanks for tuning in! If you missed last month's post in this series, you can read it here. And, I'll be back in March with five more favorite fascinating finds!
---
Allison is currently living out the elaborate fantasy she described to her now-former staff and colleagues in early 2001. With a hearty dose of courage and absolutely no plan of action, she abruptly left her middle-management job to become a writer—and today she is doing just that in her role as Baudville's Senior Content Writer. She's here to tell you everything she's learned in her 20-years+ professional life, plus a lot more. She's wordy like that!