Because I'm a bit of a nerd, I get really excited when I read an article or post that I think is particularly thought-provoking, or an idea that is especially innovative. I'll send it out to everyone I know and wait patiently for the wave of wows to come washing back to me. But, alas, most people just don't have the level of enthusiasm that I do for these things. Thank goodness Baudville has given me a forum for sharing with an audience (you!) who might really appreciate this information: it's my new Five Favorite Fascinating Finds Series! If you missed August's, you can find it here. But, now, let's get on to September and see what's been percolating over the past month.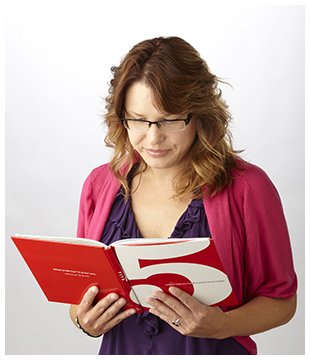 1. This first one relates to one of our RecogNation articles that addresses a lack of soft skills in the emerging workforce, and how we can help teach those skills through coaching and setting our own examples. In this article: "Whose Line Is It Anyway?," Kerry Patterson (of Crucial Skills' Kerrying On) talks about using social scripts and positive role modeling to encourage the kinds of behaviors we want to see in others. I like the way he thinks!
2. As someone who has recently taken a new perspective on how work and life will play out in the years to come, I've also become a bit of a tub-thumper on the subject—specifically when it comes to busy-ness. You may shield your ears from all the racket I'm making, or maybe, instead, you'll join my drum corps and march with me into serenity. Well, that's where I'm planning on going, anyway. Check out this article: "Why We Humblebrag About Being Busy" and see what you think.
3. In one of our past issues of RecogNation, we talked about how bad bosses can negatively impact your business . It's an uncomfortable issue that most people would rather not think about or actually address, but we brought it up for a reason—even though it made us a bit squeamish, too. However, just as bad leaders can drive people away, good leaders can pull teams together and create high levels of engagement. "Keep Learning Once You Hit the C-Suite" is a great guide for strengthening skills and becoming an inspiration, not an aggravation.
4. Whew, I just realized I have been getting a bit serious…time to lighten up! This infographic "Should I Check My Email" makes me giggle and think at the same time. Cheers to the artist, Wendy MacNaughton for this gem!
5. I saved this one for last, because you will likely go down the rabbit hole and won't be seen for days. You'll have forgotten how you got there and I will be off the hook for sending you into the world of dubious productivity. Or, as I like to call it: Research & Development. Kidding aside, there is a great variety of useful information in "20 Workplace Infographics Every Manager Must See" —but, again, be warned: there are 20 different topics and they're all click worthy.
See you next month!
--------------------------
Allison is currently living out the elaborate fantasy she described to her now-former staff and colleagues in early 2001. With a hearty dose of courage and absolutely no plan of action, she abruptly left her middle-management job to become a writer—and today she is doing just that in her role as Baudville's Senior Content Writer. She's here to tell you everything she's learned in her 20-years+ professional life, plus a lot more. She's wordy like that!