It's October, and, to be honest, I am already thinking about when it will be summer again. Methinks this is going to be a brutal eight months if I don't get out of this mindset soon. While I settle in for a long winter's nap with a blankie and some good reading material, I'll be sharing what's been warming up my brain cells over the past month. If you missed them, check out August or September. But, if you're ready to embrace the current month, read on to see my five favorite fascinating finds for October!
1. I appreciate anything that references Maslow's Hierarchy of Needs, and seeing a direct correlation between the needs levels and the ways we can feel recognized at work definitely rang my bell! "New Research Unlocks the Secret of Employee Recognition" is an insightful article that uncovers five best practices that are easy to understand and can be put in to use right away. (And, although the author doesn't mention us in #2, Baudville, along with its sister company, hi5, offers the full spectrum of recognition, including an online platform. Just sayin'!)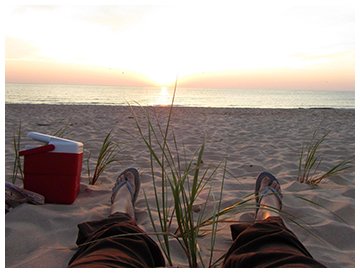 2. This one is deeply personal for me, because a few years ago, at this job, I was a difficult person to work with. I was going through some personal issues, I was struggling with certain aspects of my job, and I was annoyed, frustrated, and highly-emotional most of the time. This explosive and unpredictable me was not exactly the kind of person others want on their team, let alone want to be around. A tough conversation helped me realize how I was alienating people, but then I had what seemed an insurmountable task to regain my coworkers' trust. I didn't believe I could, but I eventually did—not just by changing my behavior, but also by acknowledging it. It wasn't easy, and I still make mistakes, but I did change. This Crucial Conversation "Atoning for Past Mistakes" nails what is needed to do just that.
3. Speaking of tough conversations, like the one some poor soul had to have with me, this article talks about how to give employee feedback—especially negative feedback—in the most effective way. For quite some time, the sandwich approach has been considered the easiest way to deliver a critique or a correction, but it really just convolutes the whole process. If you're in this situation, instead of making a big, sloppy PB&J out of it, take some advice from the HBR article "How to Start a Conversation You're Dreading."
4. As we are in the midst of strategic planning, I found this article by the CEO of a local software development company to be well-timed as well as quite thoughtful. I am not a business leader, and those of you reading this might not be either, but I do feel it benefits all of us to think about the future and the types of behaviors and initiatives that can sustain the companies we work for over time. Check out "Thinking Long-Term: Atomic Object's 100 Year Birthday" to see what I mean!
5. This article landed in my inbox last month and I saved it as a possible share. Then, by what was likely an accident, it was delivered again today. I'm not one to ignore a sign, especially when I just (in the last couple of days, actually) rebooted my personal health & wellness efforts. Chris, of On Target Living, asks us to consider both the "Why and Why Not?" of making healthy choices and changes. He's right: if you don't have a reason to be in good shape, you won't be motivated to act on and reach your goals.
6. Now you're thinking, "Hey, I thought there was a five in the title of this post…what's this #6 doing here?" It's a bonus from me to you—and a little inspiration to shake up your Wednesday: A Couple's Incredible 550,000-Mile Odyssey Through 177 Countries Over 26 Years. In a Single Car. Enjoy!
--------------------------
Allison is currently living out the elaborate fantasy she described to her now-former staff and colleagues in early 2001. With a hearty dose of courage and absolutely no plan of action, she abruptly left her middle-management job to become a writer—and today she is doing just that in her role as Baudville's Senior Content Writer. She's here to tell you everything she's learned in her 20-years+ professional life, plus a lot more. She's wordy like that!