High five (n): a gesture of celebration or greeting in which two people slap each other's open palm with their arms raised.

If you follow Baudville on social media, you know by now that when there's any reason to observe uncommon holidays, we're the ones to do it! Yesterday, we rolled up our sleeves, concentrated on the elbow, and gave out high fives all day long in celebration of National High Five Day!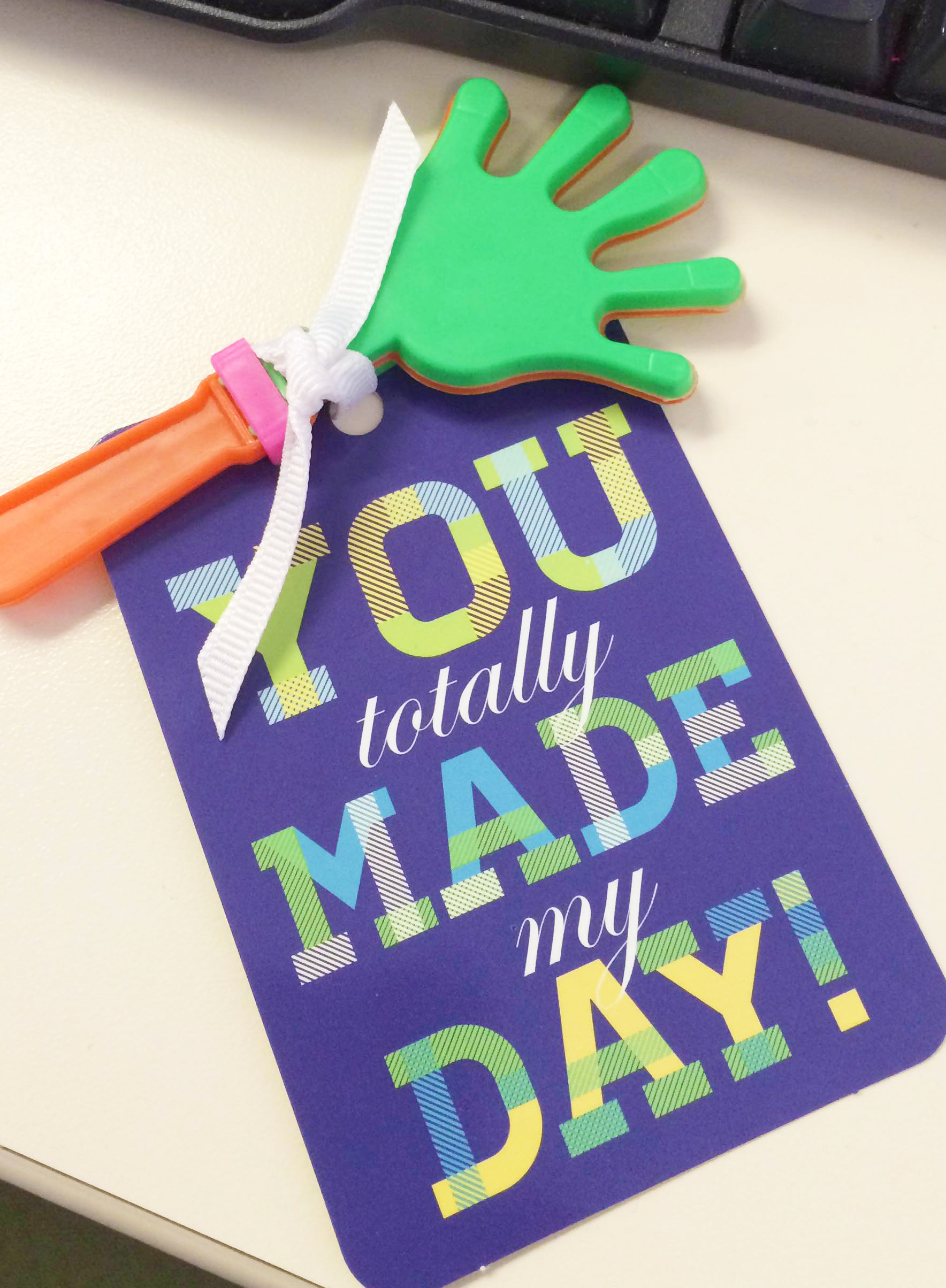 Our hi5 team was welcomed to their desks with a personalize note of thanks from their managers!

We didn't want to be the only ones having fun on this uncommon holiday, so we thought we'd let our customers and social followers get involved too! We headed to the web for a little National High Five Day competition. We were on the look out for the best high five moment, something worth cheering about, and there was a lot of moments worth recognizing!!
We like to think we give out pretty great high fives, since we are the home of hi5 Recognition, but we soon learned that there's some pretty sizable competition out there! Here's a few of our favorites: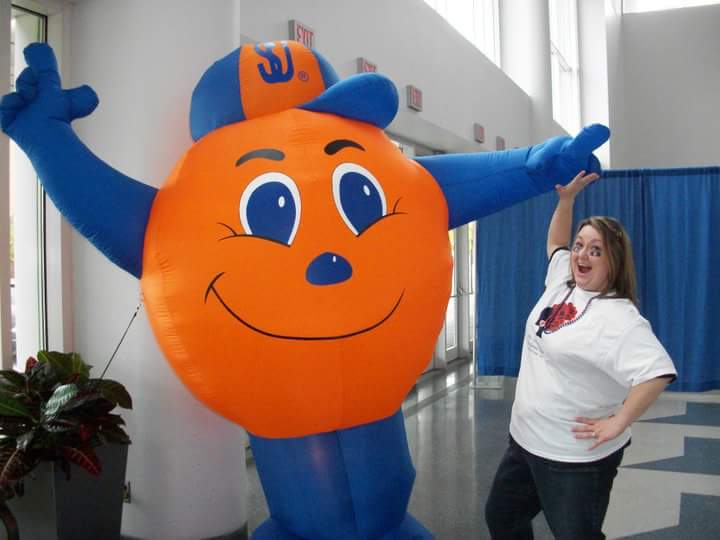 Kimberly with Verizon Wireless and Otto the Orange - Volunteering at the Make-A-Wish fundraiser in Syracuse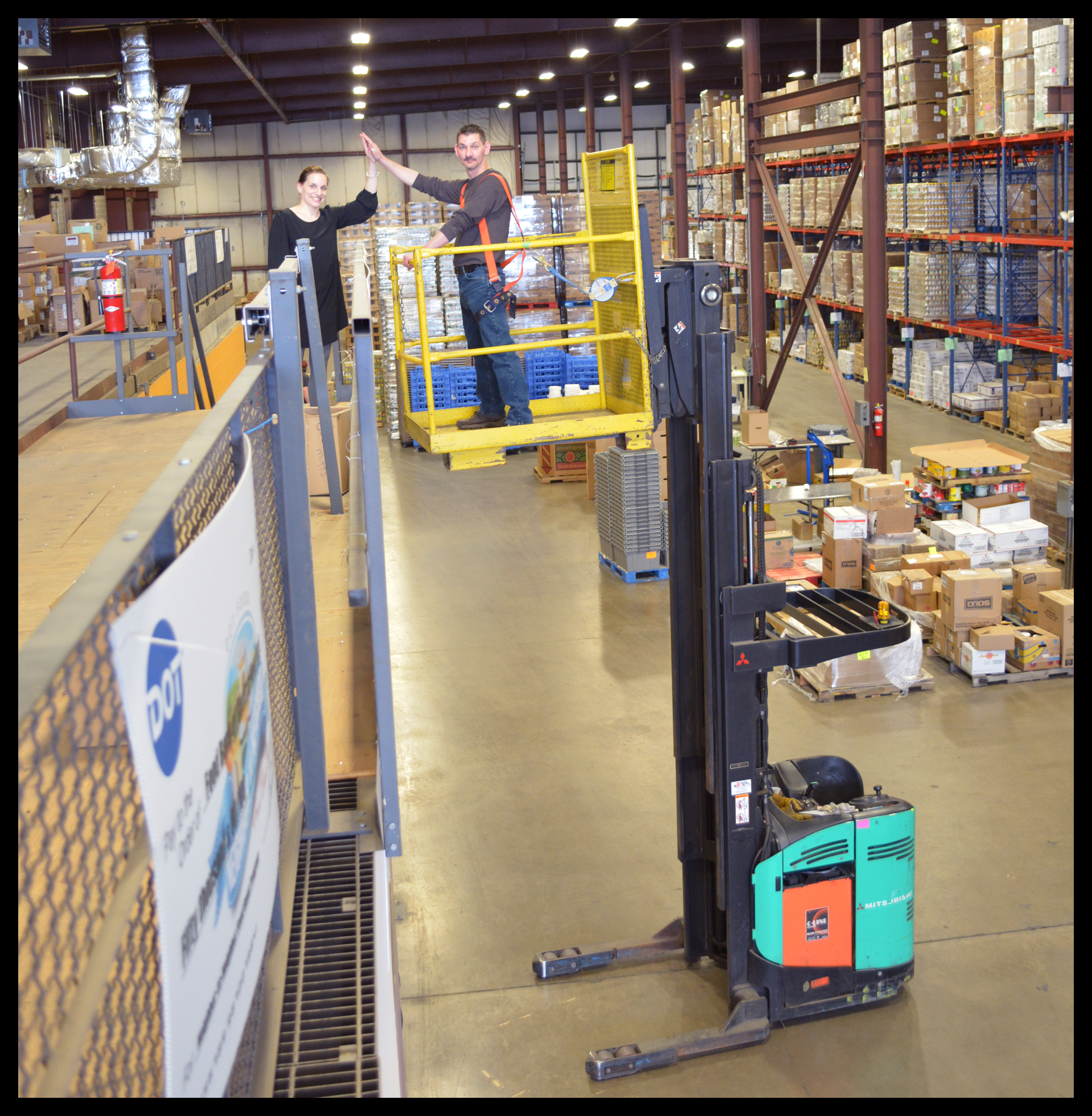 Food Bank of CNY - Liz stopped to high five Adam as he was adjusting thermostats in the warehouse!
(Check our Facebook album for more contest submissions!)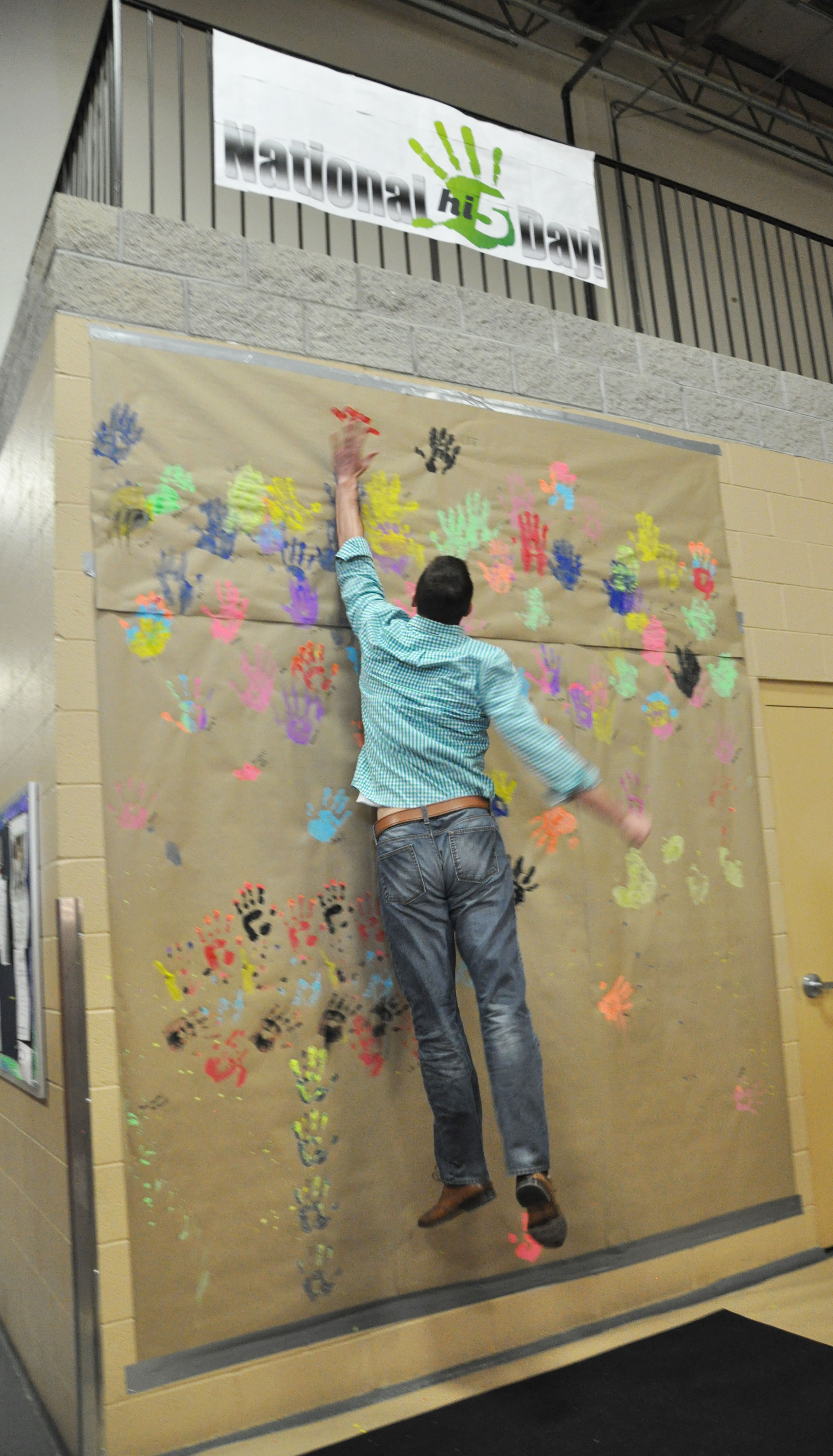 As the social media contest continued throughout the day, we headed into our own internal contest. Some may call it "How high can you fly?" or "How low can you go?" Depending on what prize you wanted to win! It was fairly simple, paint your hand, place it on the wall. There were high fives, low fives, colorful fives, and more!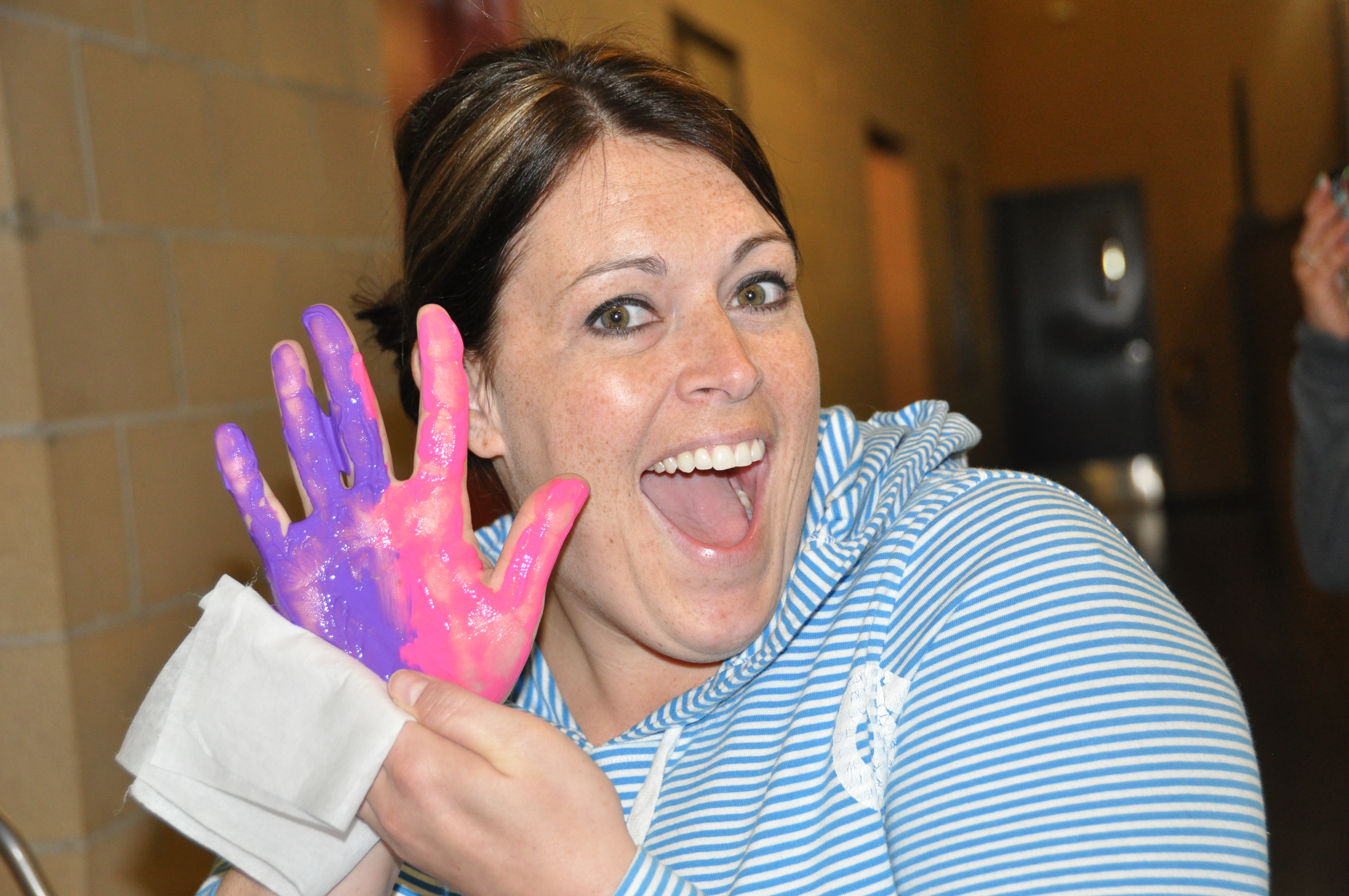 The day was filled with laughter over the classic high five. At the end of the day, our adventurous CEO strapped on a go-pro and ran through the building making sure everyone got a high five before the day was over. The grand finale included prizes from the days contest and a high five cake in the shape of hi-5 Recognition logo!


Start celebrating the uncommon holidays and share your successful celebrations with us! Big or small, there is always a reason to have some fun at work. We highly encourage a little laughter and fun every now and then.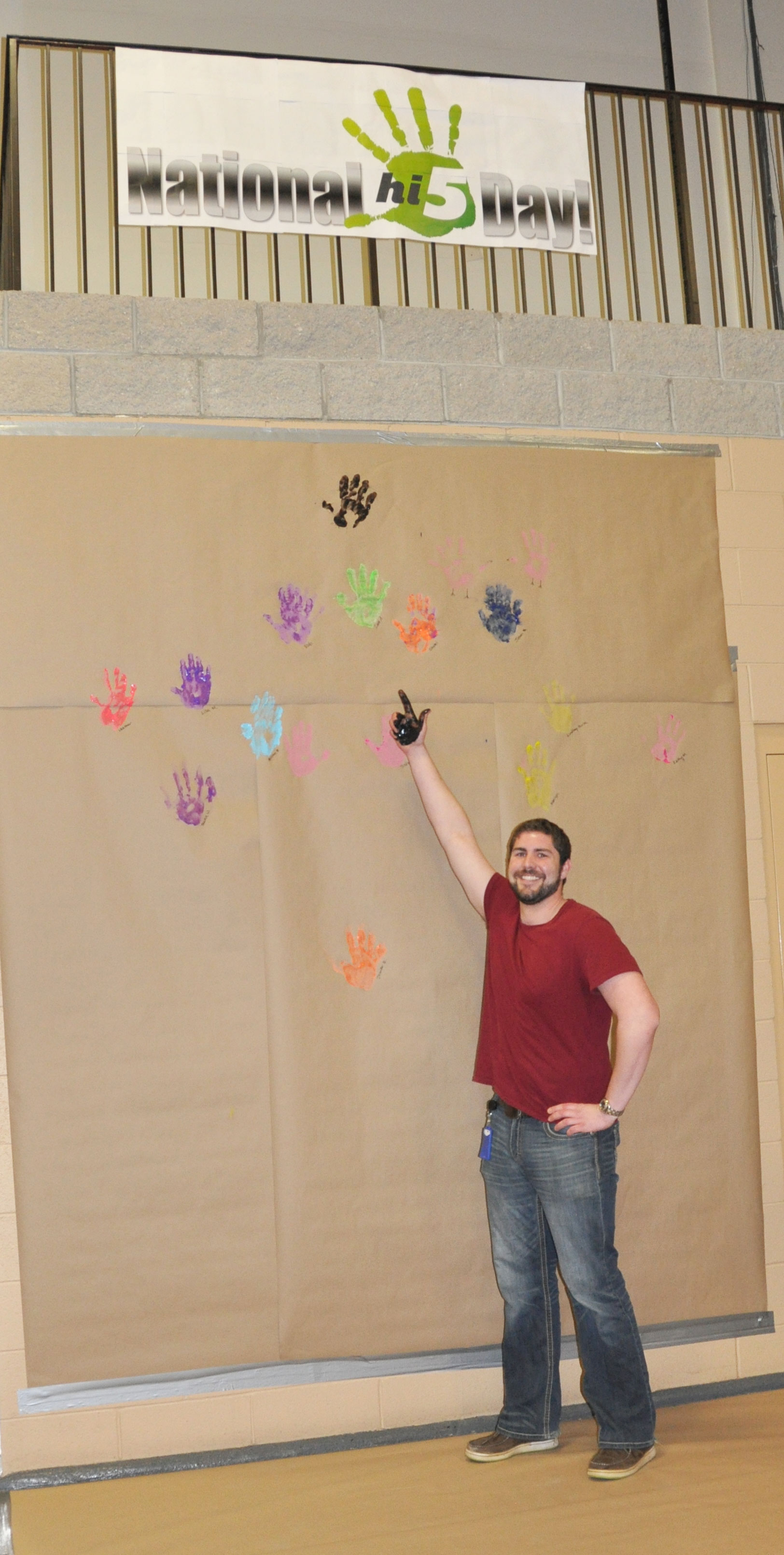 Lee gave us our highest high five at 10 feet, and 1 inch! Winner of Think You Got This High Five submissions will be announced Friday, April 24th, 2015 - so keep your eyes on your inbox!
---
Jenny became a Baudvillian in 2013 and started out as a member of our sales team. She seemed to have a creative knack for Marketing and joined the team as Baudville's Web Marketing Coordinator. She loves our products and probably owns every piece of drinkware we have to offer! Equipped with great knowledge of our customers and products, she's excited to help make your email and web experience even better!