National High Five Day is Thursday, April 21!

Since the olden days (of 2002), National High Five Day has been a hallmark of April. It's the sole reason many of us look forward to the month... Okay, maybe you've never celebrated High Five Day (or even heard of it) but THANKFULLY, this year you've stumbled upon our humble blog and can take advantage of this truly awesome, seemingly made up holiday! It has a completely real website, fyi.
This year, we plan to celebrate by doing a scavenger hunt! So wash your hands, put on a big smile, and let's get started!
High Five Scavenger Hunt:
To play, high five...
someone with a beard
a gal pal
a bro bud
someone taller/shorter than you (whatever's harder!)
with both hands, a.k.a. the double high five
down low - your choice whether you want to include the "too slow"
someone with glasses
someone with contact - ooh yeah, that might be tricky!
up top, then backwards down below, a.k.a. the bring if around town
someone who's having a rough day
throw a fist bump into the mix
What if your planned high five gets rejected and you're left hanging? Throw that hand through your hair for an ultra smooth recovery.
(Pro Tip: Keep your eye on your partner's elbow and you'll make contact every time!)
For more high five fun, check out these other types of high fives:
(And watch How I Met Your Mother for a high five gold mine!)
The "When in Rome" Five:
The Elderly Five:
The Holy Five:
The Self-Five:
The Furbaby Five: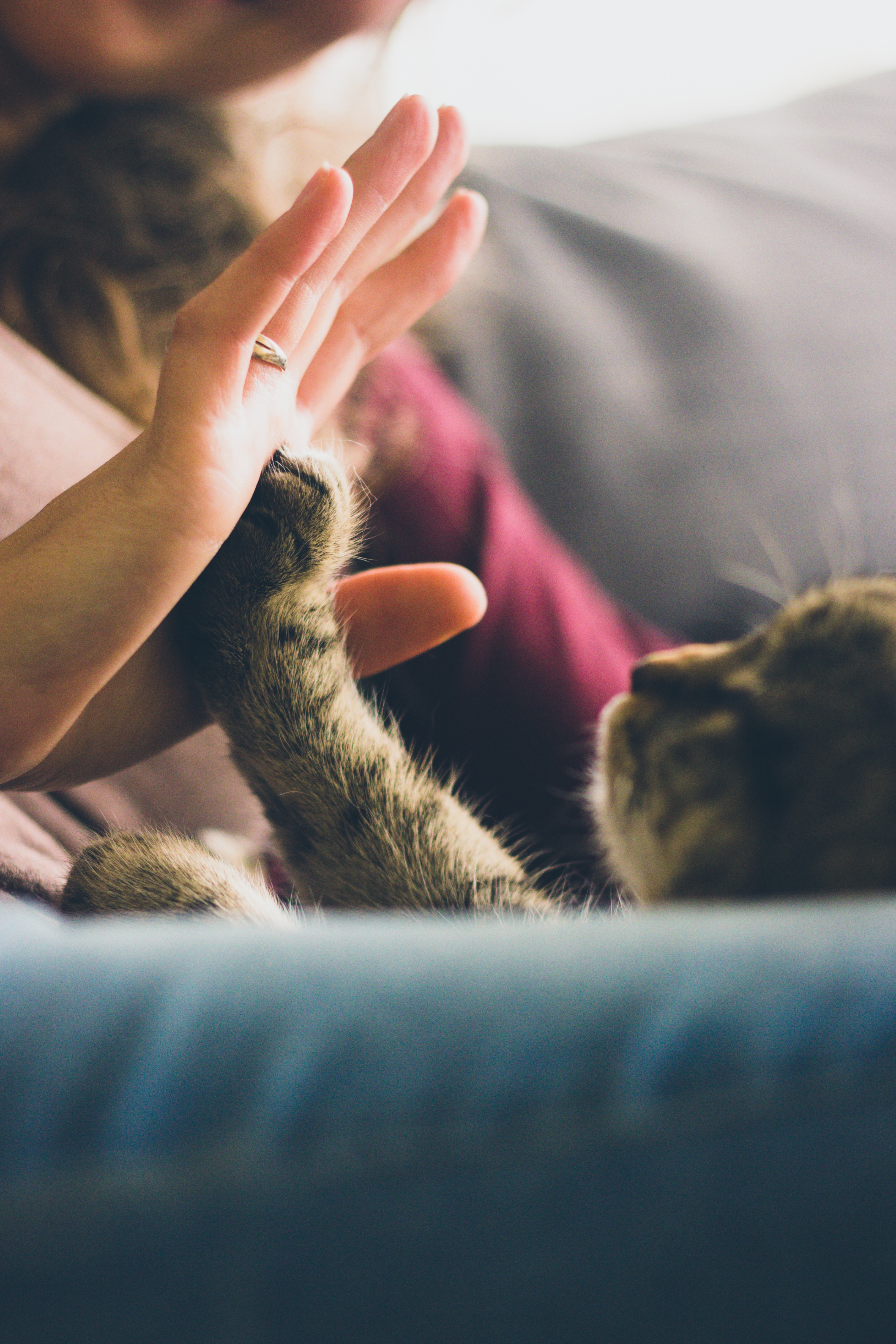 The Disney Princess five:
The Digital Five: Click the link to send your free e-card and digitally high five the besties you won't see today!
We hope you had a great time high-five-ing folks right and left! Let us know if you tried out any new fives in the comments!
For more ways to have fun at work, download the free eBook below!
Audrey is brand spankin' new to the 'ville (that's what they call Baudville around these parts). As the new Marketing Coordinator, she'll be talking printer-ese, corralling creatives for our catalogs, and writing headlines and blog posts about Baudville's #1 passion, employee recognition!