This week is National Volunteer week! What will you do to make your volunteers feel valued?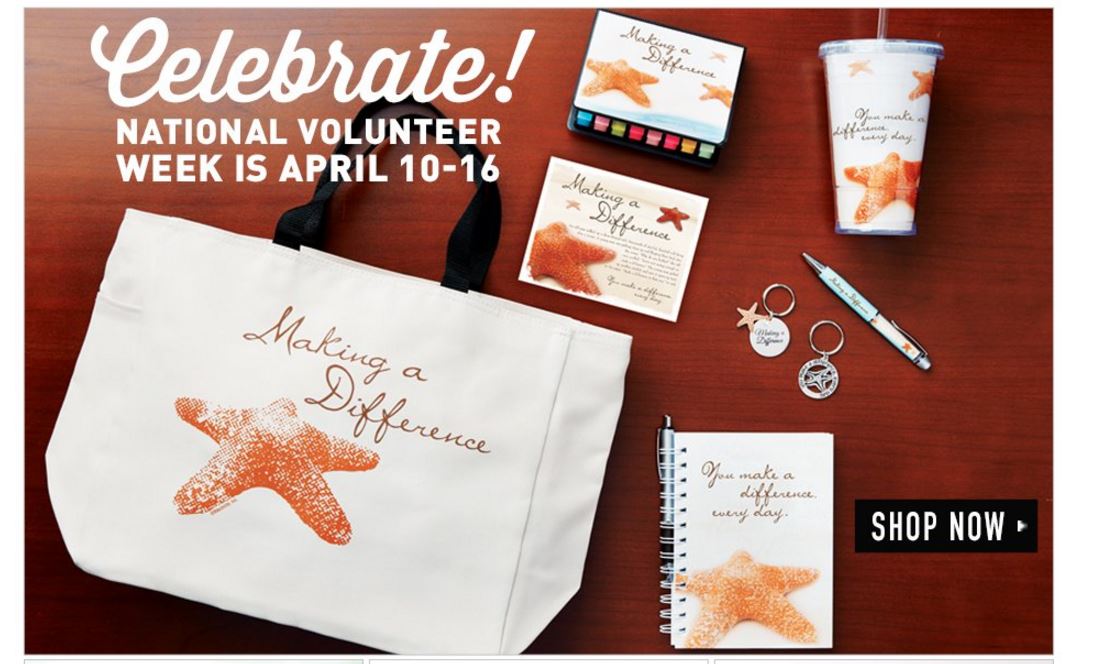 Here are 6 awesome ideas that'll make this Volunteer's week memorable and impactful. We'll get those volunteers engaged and appreciated or we'll die trying! (Okay maybe that was a bit much but I did have starbucks at lunch… whoopee!)
Raise the roof people!
Recognize on a Budget
Sing their Praises Publicly

Plan a staff meeting where you publicly thank your volunteers and have a round of applause from the room.
Say you're Grateful with a Gift

Head over to baudville.com to shop our awesome selection of affordable gifts and blow a figurative kiss to your hardworking volunteers.
Play a Game

Plan an Outing

I don't know if it's the spring air talking but a picnic in the park sounds like an absolute joy right about now!

Host a Volunteer Appreciation Event

Remember that it's not important to spend a zillion dollars on catering from the finest 4-star in town... but let's not ask volunteers to each bring a dish for their potluck style Thank You luncheon.
Celebrate by Volunteering! Go to FastWeb.com for opportunities to volunteer based on your interests. Nothing validates volunteering like more volunteering!
Still stumped? Check out some other cool ideas in our past posts:
How will you celebrate your volunteers this week? Share in the comments!
Audrey is brand spankin' new to the 'ville (that's what they call Baudville around these parts). As the new Marketing Coordinator, she'll be talking printer-ese, corralling creatives for our catalogs, and writing headlines and blog posts about Baudville's #1 passion, employee recognition!