Yesterday I posted part one of this two part new product series. Click here to check out my first post about our new gift sets and employee desktop gifts. We're excited to have introduced over 200 new products you can't find anywhere else!


Team Gear:
Our popular Team Shirts™ have been flying off the shelves here at Baudville so we decided to offer our Team Shirt's Smart Sayings™ and Themes on our popular Twist Top Tumblers and Tote Bags.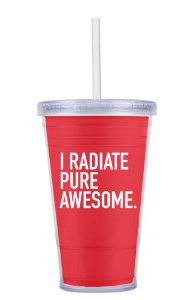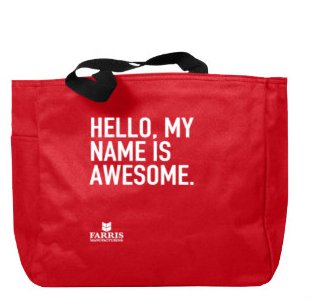 1. Team Tumblers - $12.95ea
Add your logo or three lines of text to our popular theme artwork or Smart Sayings Twist Top Tumblers. Your team members will love this practical gift with our fun and cheeky designs! Minimum order is 24 tumblers. Call 1.800.728.0888 or click here to choose your favorite Smart Saying or Theme and order today.

2. Team Totes - $15.95ea
We're now offering a custom option to our popular tote bags! Add your logo or three lines of text to our Theme Artwork or Smart Sayings. Minimum order is 50 tote bags. Call 1.800.728.0888 or click here to order online.

Theme Gifts:

1. Value Line – Value Tumbler $3.95ea, Value Cooler $9.95ea, & Value Travel Mug $7.95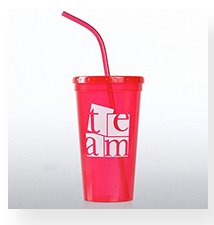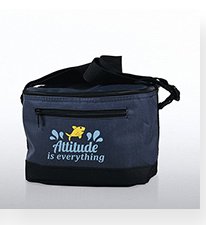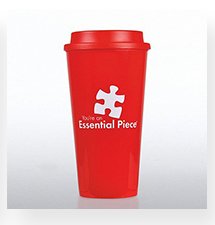 Our new value products will help you recognize your team members without breaking the bank! Our Value Tumbler is brightly colored and holds 20 ounces. The Value Cooler has an insulated lining and holds up to a six pack of cans. Lastly, our Value Travel Mug is suitable for 16 ounces of hot and cold beverages. Our new value line products come in multiple sentiments and designs!

2. Drinkware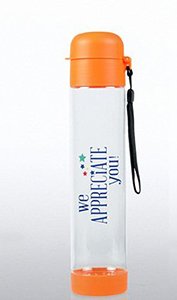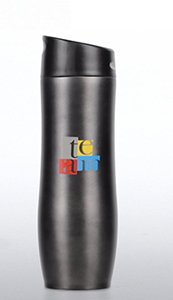 Flip Top Water Bottles - $11.95ea
These bright and colorful water bottles are great for cooling off this summer! We now offer this water bottle in multiple themes. The Flip Top Water Bottle holds 25 ounces and comes with a carrying strap.

Vacuum Sealed Travel Mug - $19.95ea
Our sturdy new stainless steel travel mugs are vacuum insulated to maximize the hotness of your drinks. This travel mug holds 16 ounces and features a leak-proof lid. This is a great gift for team members who love their coffee!

3. Fun for your Team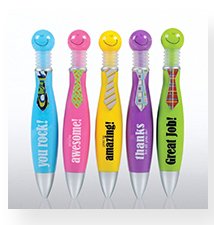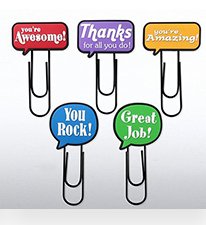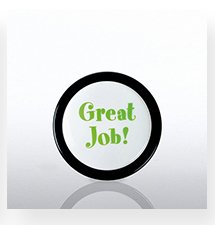 Big Click Smiley Pens - $16.95 5/pk
If you love our current Smiley Pens then you'll LOVE our new addition! Big Click pens come in packs of five and in various colors.

Jumbo Paper Clips - $9.95 5/pk
Our fun Jumbo Paper Clips come in bright colors and fun sayings! Each paper clip is between 4.5-5" long. Add a personalized note to each for a fun on-the-spot recognition gift.

Desktop Sound Buttons - $11.95ea
Press the button to play a fun and positive message! Messages include 70390 – "Great Job! You Are Truly Appreciated" 70554 – "You Rock! Nice Work!" 70555 – "You're Awesome! Thanks for All You Do!"

Click Here to check out more new product for your team!

---------------------

Kendra is Baudville's Product Coordinator. Using her awesome powers of organization and research, she brings new and innovative products to our customers. She is a recent graduate and is ready to help with your recognition wants and needs. Watch out, because this young professional just touched down at Baudville!