New Products: Our Favorite Employee Appreciation Gifts
Our latest catalogs have been sent and we are so excited about all the new products that we just launched, we HAD to share our favorites with you! With the holiday season around the corner, it's the perfect time to reveal our new gifts with you! So, brace yourself, we've got some great ones!
It was a lot of fun focusing on new sentiments, trendy multi-functional gifts, and of course the crowd-favorite, drinkware!
Even though we couldn't highlight all the new products, we pulled some of our favorites. You'll just have to visit our website for the rest!
DRUM ROLL, PLEASE!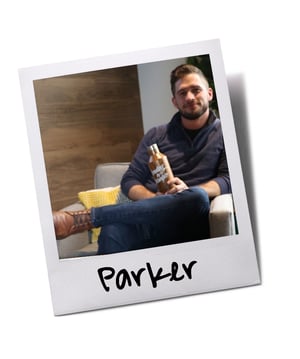 Parker is one of our in-house graphic designers! His favorite new product is the Timber Collection – Canteen – Leading by Example. Here's why he loves this impressive, woodgrain bottle:
"This water bottle is perfect for me! The wood grain is so stylish and trendy, the graphic makes it look super modern, and it keeps my drink ice cold throughout the day. "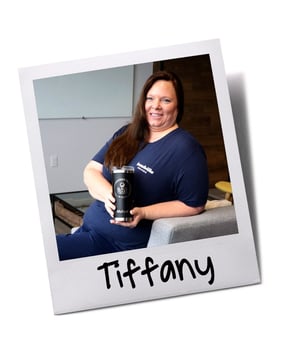 Tiffany is on our Inbound Customer Service team! She loves our new Personalized Colorific Thermal Tumbler because she loves how they turned out for one of our customers! She loves them so much, she bought some herself!
"I ordered one for my nephew as one of his high school graduation gifts. He said it was perfect, because it came with a straw and he could use it at work."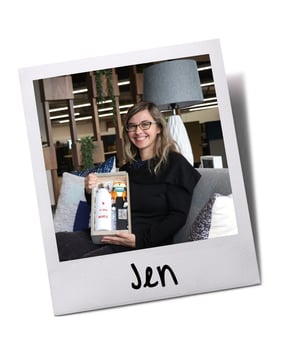 "It's a unique gift that is great for any day. You get one of my favorite pens and a large water bottle with a personalized message on each. The shelfee is fun and the presentation is spot on."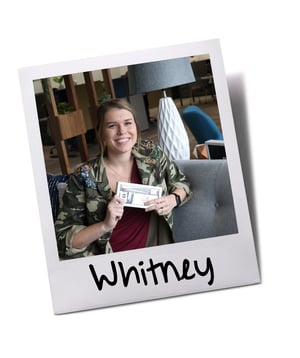 Whitney is another designer here at Baudville! Besides creating graphics, she loves this new Custom Collection: Power Charge Gift Sets!
"I like the tech set because it helps me stay connected when I'm on the go!"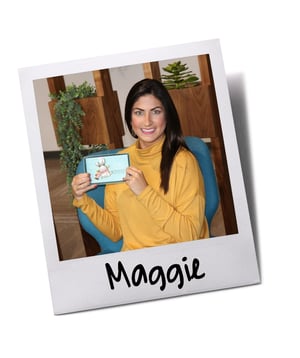 Maggie is our amazing Marketing Manager! This season, her favorite appreciation gifts are our Making Merry Ornaments! She can't wait to give these because:
"They come easy to give in a cute coordinating gift box and can be used as an ornament or a key chain. I even love that you can make it extra unique by adding your personal message to the back."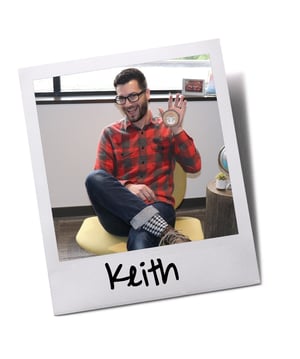 Keith is our talented Digital Acquisition Manager and he can't get enough of our Custom Collection: Wood Slice Holiday Ornament! This is his new favorite product because:
"I love the wood slice ornament because it reminds me of going out with my family and cutting down our Christmas tree each year. We always had a live tree for as long as I could remember and without fail, we'd need to trim a bit of length off the bottom of the trunk once we got the tree home. The perfect circle of pine always kicked off the Christmas season for me and the wood slice ornament is like a bit of nostalgia.​"
Want to make sure you're not missing out on the latest ways to celebrate your employees? Sign up for our catalog to have our offerings delivered right to you!