You may have heard about peer-to-peer recognition from a colleague or saw it mentioned on Twitter, but you do know what it is or how it works?
No worries! We've just posted our fourth white paper in our Recognition Resource Center all about peer-to-peer recognition!
"The White Paper That Clears Up Gray Areas About Peer-to-Peer Recognition" answers the questions:
1. What is peer-to-peer recognition?
2. What are the benefits of peer-to-peer recognition?
3. How can you make peer-to-peer recognition work?
Visit Baudville's Recognition Resource Center to download your free copy of this paper plus three others focused on day-to-day recognition, non-cash recognition and generational recognition.
Happy reading!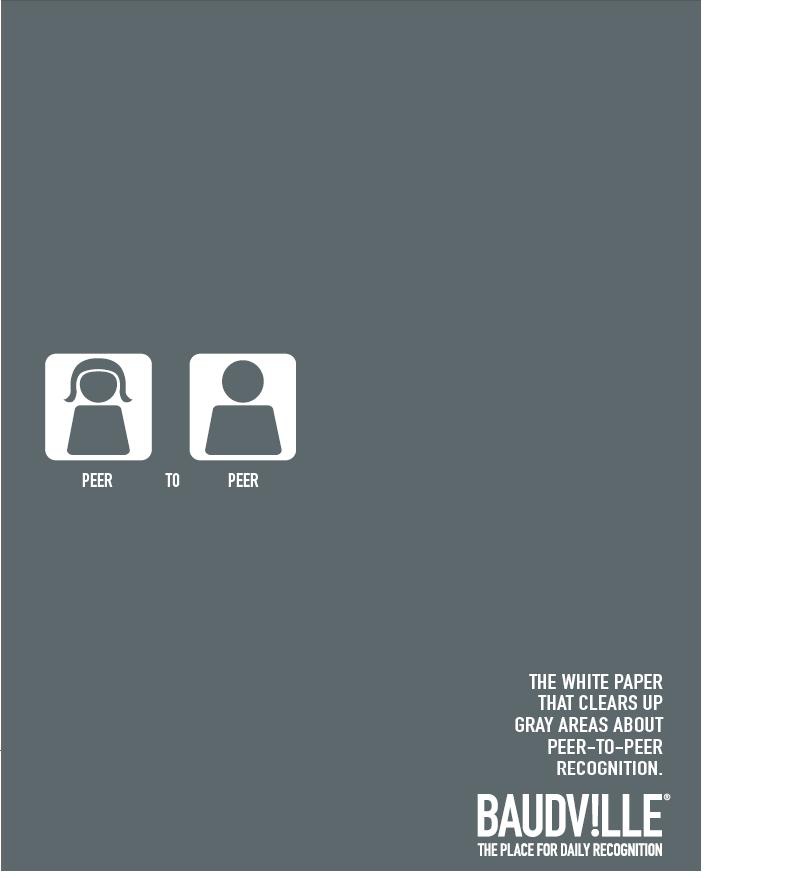 ------
Cori is a Certified Recognition Professional at Baudville and a member of the Millennial generation.