The holiday season is upon us full force, and the reality is that we spend most of it in the workplace. It is a season of balance – there are gifts to be wrapped, decorations to hang, and family to spend time with… But there is also work to be done! Although we can't leave work to celebrate the holidays just yet, there are still ways to bring the fun & festive into your office so that you can enjoy the holiday season and spread some cheer! Below are some quick ways to get festive in your workplace: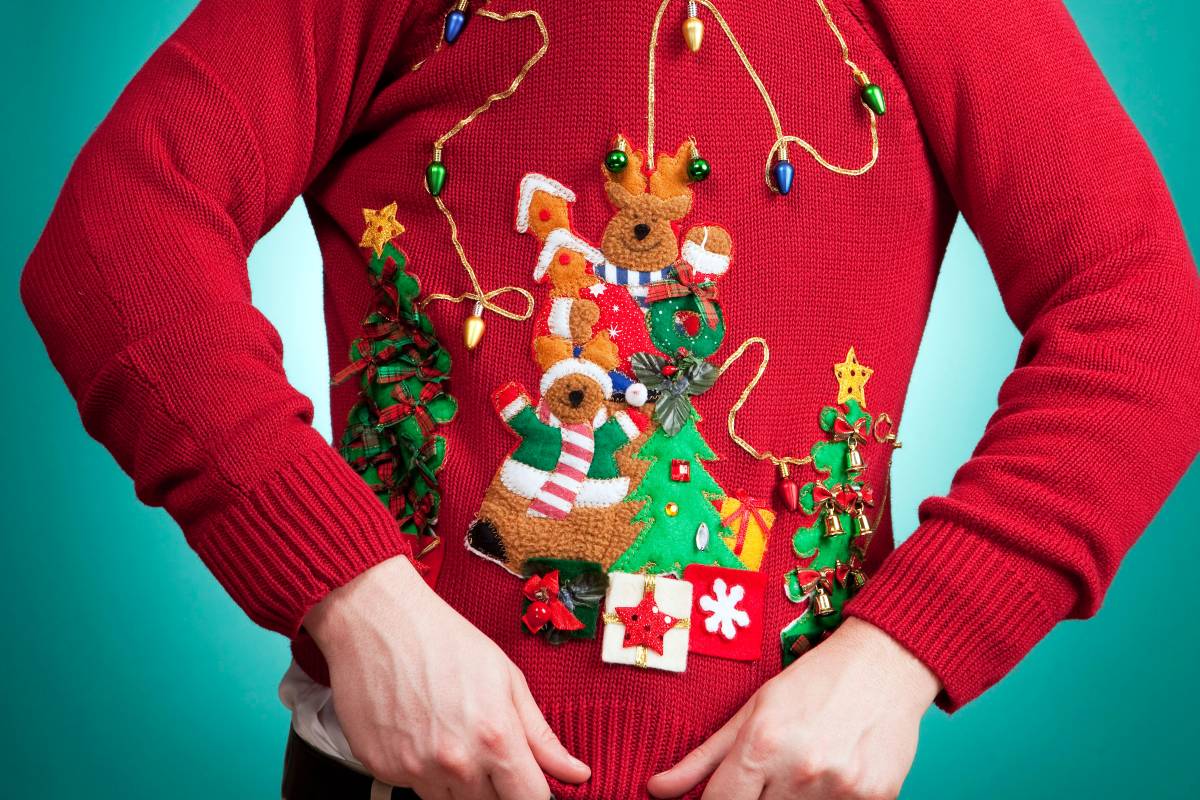 Form workplace traditions. Most of us hold family traditions, so why not bring traditions into the workplace? Ugly sweater parties, cookie decorating for a children's home, stocking stuffing for homeless shelters, a company-wide potluck, or have "Santa" come visit your office. Ask for input! This is a great opportunity for employees to help generate fun ideas and participate. Having something fun to look forward to each year makes celebrating that much better!
Decorate. This can easily become a team effort or even a competition! Set aside some time to bring festive flare into your office. Create countdown paper chains (anyone else having elementary school flashbacks, or is it just me?), a small artificial Christmas tree, or gingerbread house to liven up your spaces.
Fun Idea: Give your team supplies and a designated amount of time to see who can get the most creative with their décor. One of my personal favorites is the cubicle chimney desk below. Talk about some serious #dedication. (For those who aren't able to decorate desks, try a cookie decorating hour or gingerbread house competition instead!)
Plan a gift exchange. Some love 'em, some hate 'em, but this can be a fun way to get to know your peers and share a few laughs along the way. Reduce staff stress by making a budget limit for those participating. Speaking of budget friendly gifts, we've got some great ones here.
Give back. There are plenty of people who lay down their lives for us day in and day out, help others in need on a daily basis, and make huge impacts on the community. Take a team trip to volunteer at a local food shelter, write cards for local police and firemen and personally drop them off, or get creative in how you can give back. This is a win/win because the receiver feels appreciated, while the giver feels accomplished. Tis' the season for giving! If you feel like going above and beyond, check out our holiday-themed recognition gifts here.
Bringing positive mojo to the workplace during the holidays can come in all shapes and sizes, so please share with us below how you plan to make this season bright!
---
Kaleigh joined Baudville in 2015 as the Digital Marketing Coordinator. She's got a love for all things content, knack for all things wordy, and a passion for web marketing. With her eCommerce background, she wants to be sure to make your web experience more than great.