With Christmas only one week away, those of us in the office who like to bake – and like to eat baked goods – have sugar plums, candies, and cookies dancing in our heads. If you're like me, you may spend days in the kitchen making goodies to share with neighbors, friends, family, and party hosts. It's a lot of time and a lot of work!

This year, one of my teammates arranged a cookie exchange among our department. Ten of us signed up for the very easy swap: bake enough of your favorite cookie to share with nine other coworkers. The result was fabulous! We didn't all have to spend the entire weekend in the kitchen, but we got a delicious variety of sweet and chocolatey treats to share with friends and family.

When we got together for the exchange, we had fun learning about the different kinds of cookies and admiring the unique holiday packaging (we declared Hobby Lobby the best resource for cute bags). We each talked about the type of cookie we made and explained the significance, if any, of the recipe. I made my family's sugar cookie recipe and decorated each cookie, while one of our designers made an authentic Bosnian dessert. Next year, we'll each bring a recipe card for the exchange, too, so we can recreate a new holiday favorite.

This is a really easy and fun team activity. Everyone gets to take home delicious goodies and share a little bit about their holiday traditions, too. In our cookie exchange, we had brand new recipes and family favorites shared. You can use this opportunity to learn more about your teammates as individuals and celebrate the holiday season in a friendly way.

Here are a few of the recipes we swapped in our office cookie exchange: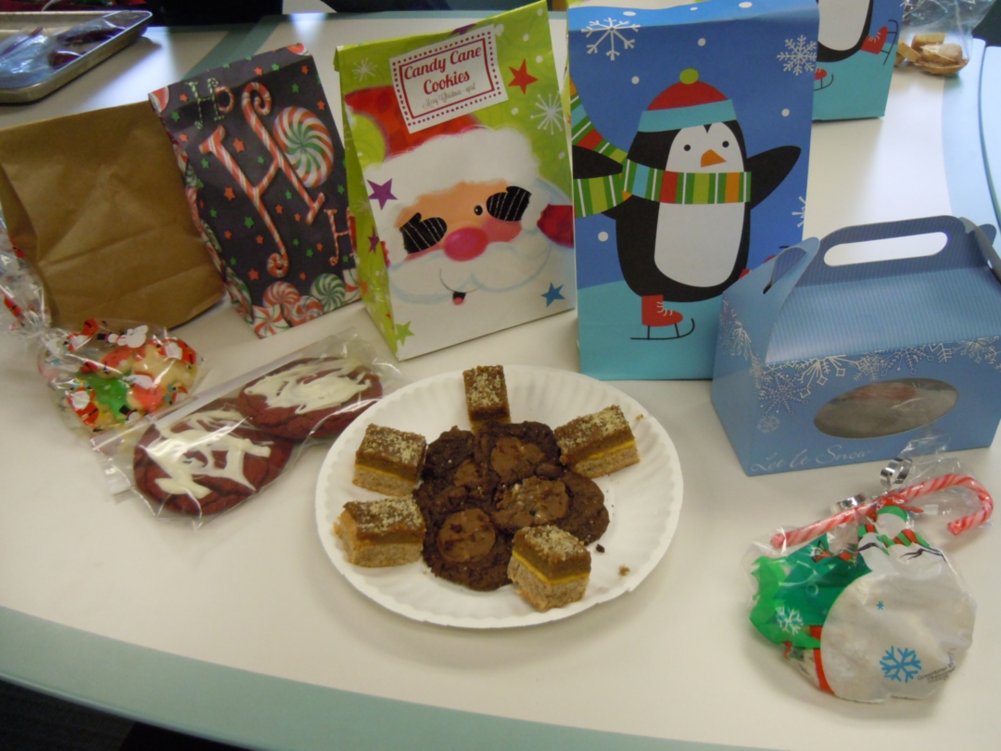 You can find more of our team's favorite recipes on our Pinterest Board, Office Potluck Ideas.

------------------------
Cori is Baudville's in-house Recognitionista (she's officially a Certified Recognition Professional, too) and a member of the Millennial generation. Get her employee recognition tips and special discounts by liking Baudville on Facebook.