It wouldn't be Customer Service Week at Baudville without the fun and games… Yesterday, we got to complete a word search (which, I have to tell you, was a lot harder than I anticipated—way to keep it challenging, Spirit Committee!) and then play a guessing game with our favorite treat: candy!

I've heard all kinds strategies for figuring our how many doodads are in the jar, but I went with an "educated" guess this time and it almost panned out for me. Almost.

Our big winner, who was only three pieces off from being right on, got the jar of goodies, plus a gift card that was planted in the bottom. All I can say is *somebody* is going to be popular for the next few days!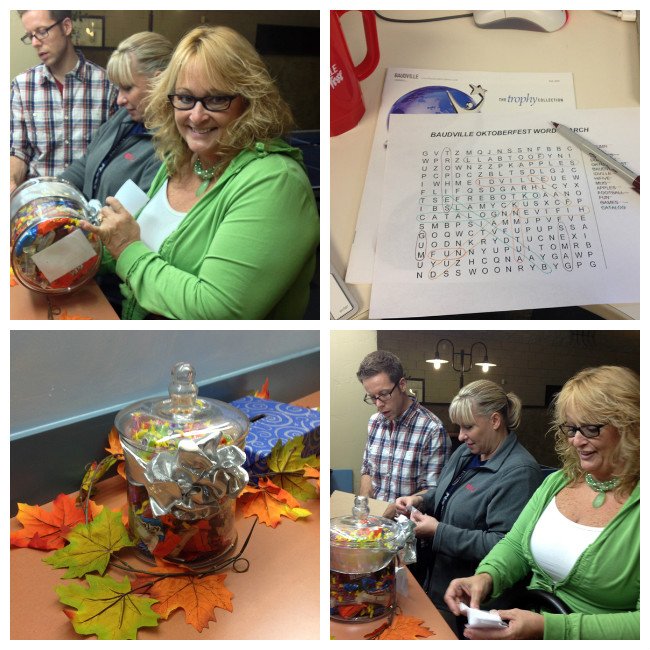 No suds yesterday, so the stein token must be for today. I heard a rumor that lunch would be part of the festivities, too. Woo-hoo!

It's been a great Customer Service Week so far, and I can't wait to see how they cap it off!

--------------------------

Allison is a self-proclaimed Copywriting Diva and has the certificate to prove it! She's been writing for Baudville for four years and has worked in a variety of business settings for more than 19 years. Before becoming a professional writer 12 years ago, Allison worked as a department manager where she used Baudville products to motivate her team. She's what we call a true believer!