I don't know how it is in your neck of the world; but in ours it has been consistently hot and practically devoid of moisture—except for all the sweating we've all been doing, that is. We had a brief tease from a 15-minute downpour this week; but otherwise it's been nothing but dry on top of dry.
If you're getting thirsty just reading this, then I have good news! All new Twist Top Tumblers are here and ready to cool off and refresh you and your team!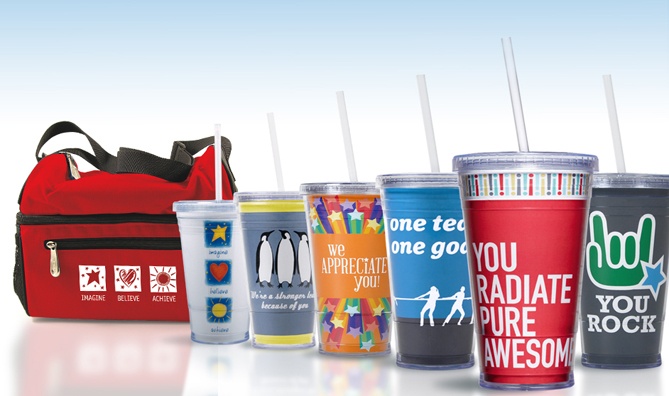 We couldn't forecast this weather; but the increasing popularity of our existing Twist Top Tumblers did help us predict that making more would probably make everyone happy. We also thought giving you some creative ideas on how to present them would be a nice bonus.

Here are our top five ideas for you:

--------------------------
Allison is a self-proclaimed Copywriting Diva and has the certificate to prove it! She's been writing for Baudville for three years and has worked in a variety of business settings for more than 18 years. Before becoming a professional writer 11 years ago, Allison worked as a department manager where she used Baudville products to motivate her team. She's what we call a true believer!