Have you been following our MOvember challenge? We're making good progress and we're pleased to say MOst of the Baudville Mo Bros are gaining MOmentum with their furry facial hair – some of them actual look pretty good! Curious to learn more? You can read all about what we're doing and why we're doing it here.

During MOvember, we're spotlighting Mo Bros and Mo Sistas from Baudville who are taking part in this important initiative. This week's participants are Dave and Jenny, from our IDville and Operations teams, who answered a few questions about why they're inspired to be a part of the fun.
Today's featured Mo Bro is Dave, IDville Product Manager and resident IT Guru, a team member since 2005.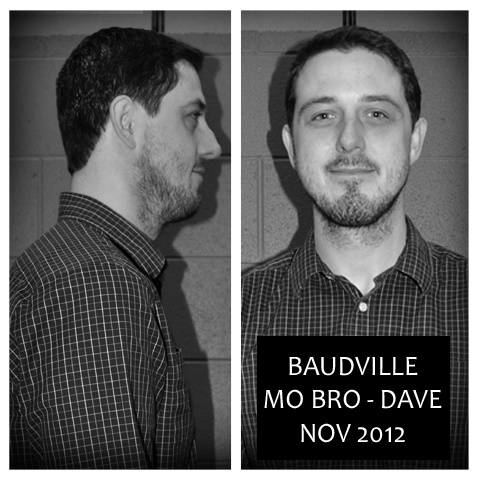 What inspired you to get involved with this cause?
It's a great opportunity to bring attention to something that impacts so many people. I think that I'm a pretty typical guy in the fact that I'm lousy about seeing a doctor unless I absolutely have to. The chance to create a visual reminder about the importance of men's health issues and raise some money for organizations who are involved in research and education was one I couldn't pass up.

Which kind of mustache do you plan to grow during MOvember?
I'm going with the full out scraggly beard. I'm not the most follicley-endowed and it's been about 15 years since I've had more than 2 day's worth of stubble on my face. So, I thought it would be fun to see what kind of all over growth I can muster. Spoiler Alert: There are some bare spots!
What challenges have you faced so far during MOvember?

I received an initial reaction of, "You're doing what!?!" from my wife when I first mentioned it to her. However, after a few days she found that she rather likes the rugged look I'm sporting. Getting past the itchy stage of several days without giving in was a little tough. Sadly, I had to break the news to my three-year-old that Daddy's whiskers would never be as long as a tiger's. Seriously though, the overall reaction has been really positive.
Up next, supporting all of our Mo Bros, is Mo Sista Jenny, Accounting Extraordinaire and Baudvillian since 2002!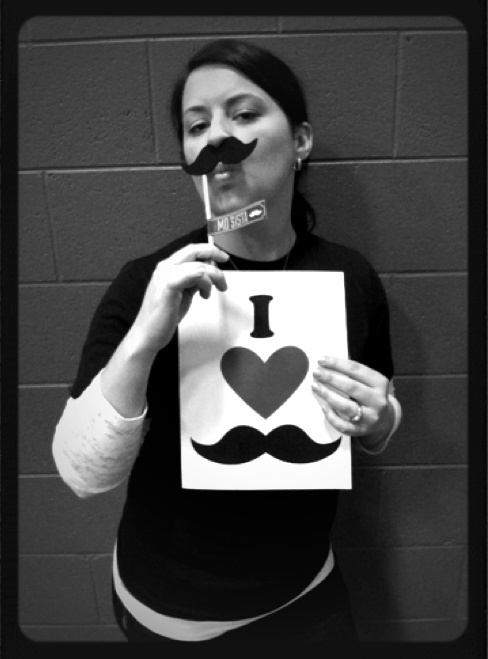 What inspired you to get involved with this cause?
Cancer. It's a horrible dreaded disease which does not discriminate. I'm not sure I know anyone who hasn't been affected by it through close family and friends or some even personally. That is why I would not pass up the opportunity to get involved in spreading the word about MOvember! I think its great that in recent years we have really got behind supporting causes for women's health issues and now it's time to get the word out on men's health issues as well! Seriously, how fun is the mustache?! Also, I won't lie; the casual days we received for supporting the cause are a really nice added bonus.
Who are some of your favorite mustachioed men?
I really think I have to go with Tom Selleck…he set the bar pretty high as far as mustaches go! Also, my dad, who sported a mustache for much of my childhood. Lastly my hubby, who for at least a week every November (hunting season in Michigan), sheds his clean shaven face for a scruffier version of himself… much to the disapproval of his wife.
Which Mo Bro are you sponsoring this month and how do you plan to support him?
I have chosen to sponsor all of the BV Mo Bro's! I am trying to support them by offering general encouragement on how great their growing facial hair is looking. I really think it's great that so many guys have chosen to participate! It's really quite easy for us Mo Sistas to donate some cash and cheer everyone on, but to actually make the commitment to grow a 'stache for a month…well that is pretty darn cool! WAY TO GO BROS!!
Thanks, Dave and Jenny! It's been great to see such commitment to the cause so far. Check out last week's MOvember Challenge Spotlights here, and stay tuned everyone for MOre MOVember stories coming soon!
----------------------------------------------------------------------------

As a team member since 2005, Falon has worn just about every hat the 'ville has to offer. She's seen both sides of working life — as an employee and as a manager — so if it sounds like she knows what she's talking about, we're pretty sure that's why. When she's not juggling between the IDville and Baudville brands, she's been known to whip up a mean diorama - just like that!