About four times a year, we busy ourselves creating catalogs that feature our new and bestselling products. We do this because we know that, in your hands, our products can bring value to you and help you create a positive and rewarding environment for your team.

But, one day we asked ourselves, "What more can we do? Above and beyond our products, how can we engage with our customers in an informative and thoughtful way?"

The result of this pondering became RecogNation: a quarterly supplement to our catalog, written by recognition experts, that addresses a common workplace concern with a variety of articles on that topic. In addition, this publication features an interview with an up-and-coming CEO, whose success on the current issue's topic offers inspiration and insight to our readers.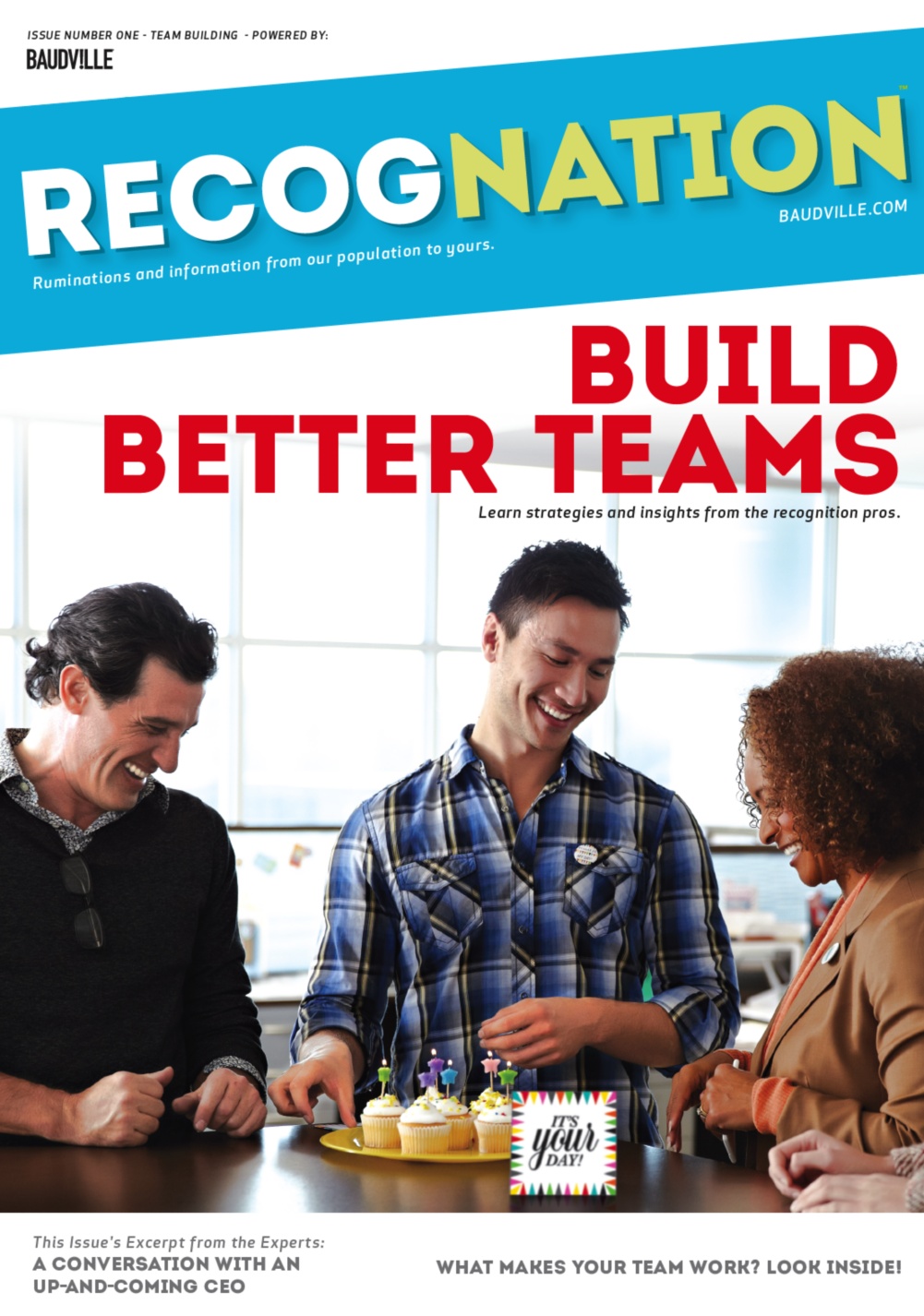 Our first issue is all about building stronger teams and is just days away from hitting mailboxes everywhere. Sound interesting to you? You don't have to wait: you can download it now for free from our Recognition Resource Center!
Take a few minutes to give it a read, and if any of this hits home with you, tell us about it—we'd love to hear!
--------------------------

Allison is a self-proclaimed Copywriting Diva and has the certificate to prove it! She's been writing for Baudville for four years and has worked in a variety of business settings for more than 19 years. Before becoming a professional writer 12 years ago, Allison worked as a department manager where she used Baudville products to motivate her team. She's what we call a true believer!