Our team just returned from the SHRM 2014 Annual Conference and Exposition, and—wow—are they buzzing! So many great conversations filled with a-ha moments!
In their chats with booth visitors, our staff noticed some common pain points that are poking HR managers this year. I'll be covering those prickly issues in this four-part series—follow it to learn more!
The first issue that surprised our staff is that few companies have a solid plan for onboarding, or, as it's called in the HR world: Organizational Entry and Socialization (OES). I looked into it, and, sure enough, the numbers show it —and the impact it's having. Consider this: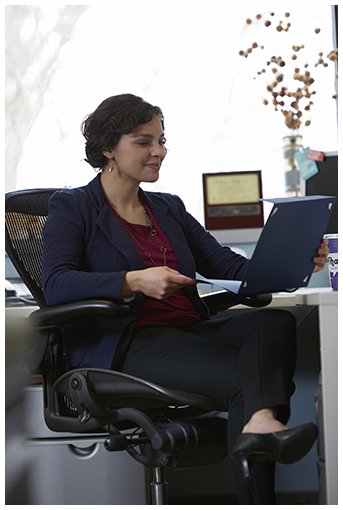 • On average, companies spend about $11,000 to hire a new person, but 35% of them spend zero on onboarding. As my new buddy, HR Bartender, said that's like "stepping over dollars to pick up quarters." I couldn't agree more!
• Within the first 30 days, new employees will decide whether or not they feel welcome in your organization. Your company probably has a 90-day probation period for new hires, during which they are evaluated on their performance and fit. Turns out, in a much shorter period, that newbie is also evaluating you. What if that person measures up to your expectations, but you don't measure up to theirs?
• 4% of employees will leave a new job just because of inadequate (or a complete lack of) onboarding. Why wouldn't they? If they don't have the tools, information, and relationships to be successful starting on day one, what would make them think that the days ahead will be any better?
• According to a SHRM training module on the subject: "A significant percentage of new employees quit their jobs within the first six months, a period during which organizations often have spent thousands of dollars per employee on recruitment, selection, and training, and typically have benefited only marginally from the employee's productivity."
It's clear that sufficient onboarding is crucial to retaining the talent you worked so hard—and spent so many dollars on—to bring in. If you don't have a plan, it's time to create one. Read on to learn how!
First of all, you need to know that onboarding is more than just ushering your new hires into your organization and making sure everyone is nice to them on the first day. It's also more than the four C's identified by SHRM as Compliance (conveying policies and procedures), Clarification (communicating job expectations), Culture (demonstrating organizational norms), and Connection (facilitating the development of interpersonal relationships).
To truly create a successful introductory experience, you need to give new hires attention—and lots of it, in lots of different ways.
Prepare (to set the tone). Too often, employers are underprepared when new employees walk in the door. These newbies are already nervous and insecure, so the last thing they need is to feel like you aren't confident either! You need to say, "We're ready to do this!" from the get-go. On first days, greet your new hires with welcome gifts that they can use right away. At the 'ville, we use Office Gift Sets, which include a note cube, pen, and travel mug or Journal, Pen, & Tote Gift Sets. If they're in for a whirlwind first day, a Coffee Lover's Gift Set will keep their energy up until quitting time! Don't forget to present them with a welcome certificate, too. Get it signed by everyone on the team or in the office, and your new hires will feel extra special—which is exactly the emotion you're going for!
Praise (to provide reinforcement). Getting the first day right is important, but what you do in the days, weeks, and months that follow is where you're really going to make an impact. When they do something right, or, even better, something great, acknowledge it! Doing so emphasizes the behaviors you value and encourages them to continue in the right direction. For this, we like to use handwritten notes, like Pocket Praise® or Cheers Kit™ notes. Peer-to-Peer Shout Outs™ are also a great tool that both managers and teammates can use to reassure and cheer on newbies. Consistent stoking of their internal fires will not only make them feel successful, it will help them know that they are making valuable contributions.
Plug In (to encourage inclusion). Have you ever been in a situation when you've felt like you didn't fit in? It doesn't feel very good does it? Be conscious of this as you interact with your new hires, and remind your staff to be, too. They were new once, too, so they should remember how much simple friendliness can make a difference. Beyond smiles, good mornings, and asking, "how's it going?" every so often, think also about extending invitations: to lunch, to participate in meetings, to share their input or ideas. You hired them to be a part of your team; you need to do your part ensure they are.
So, what do you think? Doesn't sound that difficult does it? Just remember: start with the Four Cs (those folks at SHRM know their stuff!), then follow up with our Three Ps: Prepare, Praise, and Plug In.
These additional resources can help you along the way:
Free Download - Tell Us About You Form
Newsletter Article - Onboarding: Make the Most of Their First 90 Days!
From the Blog - How to Boost Your Recognition Program with Peer Shout Outs


--------------------------

Allison is a self-proclaimed Copywriting Diva and has the certificate to prove it! She's been writing for Baudville for five years and has worked in a variety of business settings for 20 years. Before becoming a professional writer 13 years ago, Allison worked as a department manager where she used Baudville products to motivate her team. She's what we call a true believer!