Our SHRM booth team continues to download their learnings from this year's annual conference, and the next big takeaway is that everyone is tired of the same old, same old. Managers are tired of giving worn out, dated recognition, employees are bored of receiving it, and HR leaders are exhausted cheerleading for it.
You would think that, if everyone is feeling the same way, they would all agree to change it. But you know and we know that it's not that easy. After all, change is risky, it takes work, and it requires everyone's buy-in all over again.
But, you know what? Not changing is also risky, and it also takes work because you're so busy trying to continue to make it work. Humpf!
So, how do you breathe vital, new life into your recognition program?
Change the how, not the what. One low-risk way to make a change to your recognition program is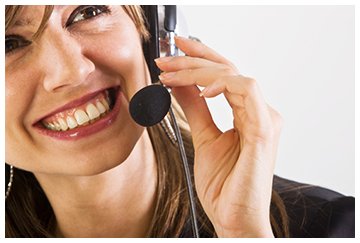 to rethink the way you're implementing it. Let's say you're using Peer-to-Peer Shout Outs™ and you've noticed a gradual decline in participation. Really, there's nothing sadder than an empty bulletin board (well, you know, relatively speaking).You could try sending out monthly challenges, like having everyone focus on a particular core value to recognize for the next 30 days. Then add to the challenge by awarding a company-wide prize if you get a certain percentage of participation. The prize can be as simple as awarding casual days if the goal is met. No matter what you do, throwing out a challenge is a great way to rekindle excitement.

Supplement your current program. Maybe you have a program that you want to keep in place, but it's just not enough. We see this time and again with companies who just give annual service awards. Of course you want to keep your existing program, but what about all the other important days of the year? You can fill those in by training your managers how to connect with and recognize their team members for the small wins, not just on the milestone days. Our 30-Day Recognition Mission™ series comes with prompts and tools to help your managers build their recognition skills over a 30-day period. When they've completed the mission, they'll be ready to take the ball and run with it—and infuse their own personal flair into it as well.
If it's broken, you just need to fix it. There is really no point in hobbling along with your current program if it isn't working anymore. You're wasting everyone's time and your company's money, plus, potentially demotivating your employees. The cost of the status quo is just too high. So, what does this fix look like? That's kind of a tough one, since every company's situation is a little different. But, here's where to start:
• Find out what's wrong. An employee survey that allows for candid, open-ended feedback is a useful tool. You won't have to guess what you need to change—you'll learn it firsthand from the people you're aiming to motivate and engage.
• Act on the response. Commit to the follow through on what you've learned. Maybe your program needs to be more modern, or more consistent, or more fair. You may need a small task force to achieve your changes, but the effort will pay off when you start to see results.
• Ask for help. You are not in this alone. A call to one of our specialists is just a few button punches away, at: 1.800.728.0888 (and a real person will answer, I promise). It might be a Baudville solution or it might be a hi5 solution. Or, both! Our customer service team members thrive on being helpful, and they really know their stuff, too.

Feeling inspired to step up your recognition program? I'll leave you with this parting quote from Cindy, Baudville's very own HR Manager:
"Many companies are rightly interested in enhancing their current recognition program because they acknowledge that recognition is no longer just 'nice to do' - it is necessary to retain employees."
If you need more ideas, you can download our free eBook: 10 Ways to Revitalize Your Employee Recognition Program.


--------------------------

Allison is a self-proclaimed Copywriting Diva and has the certificate to prove it! She's been writing for Baudville for five years and has worked in a variety of business settings for 20 years. Before becoming a professional writer 13 years ago, Allison worked as a department manager where she used Baudville products to motivate her team. She's what we call a true believer!