At SHRM 2014, many of the HR managers we talked with said that they have been reluctant to change or evolve their recognition programs, citing a number of different reasons. Oh, change, why are you such a problem?!
Not just in the world of HR, but in all of our worlds, change happens every day in some form: new people come in, old people leave; new technology is embraced, old ways are poo-pooed. To learn, grow, and progress, we know we must change—except few people want to... which got me thinking about a book I received at a pivotal moment of change in my life. It was called "Who Moved My Cheese?"
Maybe you've heard of it, maybe you haven't. I'll summarize it just in case:
In essence, the story is about four characters (two are mice) who have come to rely on a source of cheese that has been a constant in their lives. When the supply of cheese begins to dwindle and eventually is gone (or moved), the characters all handle it differently. Some saw change coming and addressed it, while others wasted time in denial.
The book has been both lauded as a business essential and criticized for being simple, childish, and patronizing. Had it not entered my life like a shovel to the head, maybe I would have had some disdain for it, too. But, if you can strip away the cartoonish and contrived, the message is absolutely spot on. It goes like this: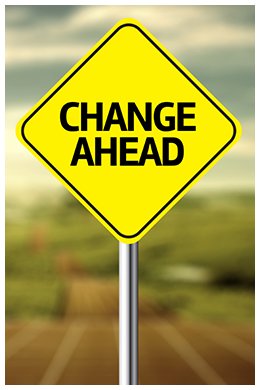 "Change Happens
They Keep Moving the Cheese
Anticipate Change
Get Ready for the Cheese to Move
Monitor Change
Smell the Cheese Often So You Know When it Is Getting Old
Adapt To Change Quickly
The Quicker You Let Go of Old Cheese, the Sooner You Can Enjoy New Cheese
Change
Move With the Cheese
Enjoy Change!
Savor the Adventure and Enjoy the Taste of New Cheese!
Be Ready To Change Quickly And Enjoy It Again
They Keep Moving the Cheese."
It's all true, and you can relate it to many aspects your life, as well as to your organization's recognition program. Change will happen at your workplace, like the new generation of workers with different behaviors, values, and preferences who are descending on you. Recognize them the way you're used to doing it, and you'll likely lose them. You need your recognition to stay relevant, interesting, and engaging. As the workforce, belief systems, and technology change, the "handwriting on the wall" is clear: "If You Do Not Change, You Can Become Extinct."
Here are some resources to help you keep thriving:
Free Whitepaper: Talkin 'Bout My Generation!
Article: 3 Step Recognition Program Review
Article: 10 Ways to Revitalize Your Employee Recognition Program
Free eBook: Design and Implement A Successful Recognition Program: Making the Case for Recognition

--------------------------

Allison is a self-proclaimed Copywriting Diva and has the certificate to prove it! She's been writing for Baudville for five years and has worked in a variety of business settings for 20 years. Before becoming a professional writer 13 years ago, Allison worked as a department manager where she used Baudville products to motivate her team. She's what we call a true believer!