We recently asked blog visitors to answer the question, who do you like to receive recognition from? These were the responses:

- 11.1% said My mom
- 44.4% said Peers
- 33.3% said Manager
- 11.1% said CEO
The results of this poll reveal two important recognition principles that I think you should take to heart.
Number one: The poll gives insight into what employees really value: recognition from individuals who witness performances first hand.
Peers and managers are a bigger part of an employee's everyday work life than the CEO – or their mom for that matter. Peers and managers see how hard you work on month end summaries, implementing a new process or cranking out a major project. They observe your triumphs, struggles and achievements on a regular basis, so it makes sense that you would value what they have to say about you and your work.
Number two: Frequent exchanges of recognition between peers and employees and managers is key. Peers have very few opportunities to recognize one another unless you have a peer-to-peer recognition program in place. Most often, recognition is placed primarily into the hands of the manager who likely struggles with a full workload and large team. Equipping all employees with the tools to recognize their peers can have a huge impact on morale, employee satisfaction, engagement and create a more positive work culture.
Peer-to-peer recognition programs can be a little scary for some organizations. Everyone worries that the system will be abused and employees will recognize one another for trivial matters or only give recognition to their friends. Therefore, creating a strong recognition foundation is important to a successful peer recognition program. Establish clear guidelines about recognizing one another for specific behaviors that are tied into your corporate goals and values. Include a receipt portion in your program, too, so you can track who is giving recognition and why.
And remember, just because it's a peer recognition program doesn't mean managers are excused from participating. According to our poll results – and experience - manager involvement is very important. A peer recognition program is simply another valuable tool managers can add to their recognition arsenal.
Getting recognition from peers is important to employees.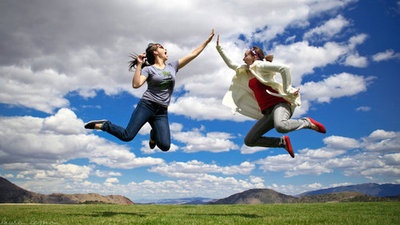 -----
Cori is a Certified Recognition Professional at Baudville and a member of the Millennial generation. In addition to writing for the Baudville blog, she's taking on the task of flooding the Twitterverse with positive mojo. Find out more - and join her cause! - at www.Twitter.com/Baudville using the hash tag #positivemojo.