Customer Service Week is coming up, and this is a fun time to celebrate your customer service team, their many accomplishments and their impact on the bottom line.
You can take some of the pressure off managers by giving employees the tools to recognize one another during Customer Service Week. Here are a couple ways to get the Positive Mojo flowing from peer-to-peer:
Pass Along Recognition. Give every customer service employee five Tokens of Appreciation in the new Service Super Hero theme. Instruct employees to give one of their tokens to a peer when they observe them giving great service to a customer, helping out a teammate, or making progress on a team goal. You can set the criteria! At the end of Customer Service Week, the Tokens should have passed hands many times. Have employees report the number of tokens they received, and give prizes to the employees with the most!
You can do the same program with Service Super Hero Buttons, and employees can wear their recognition!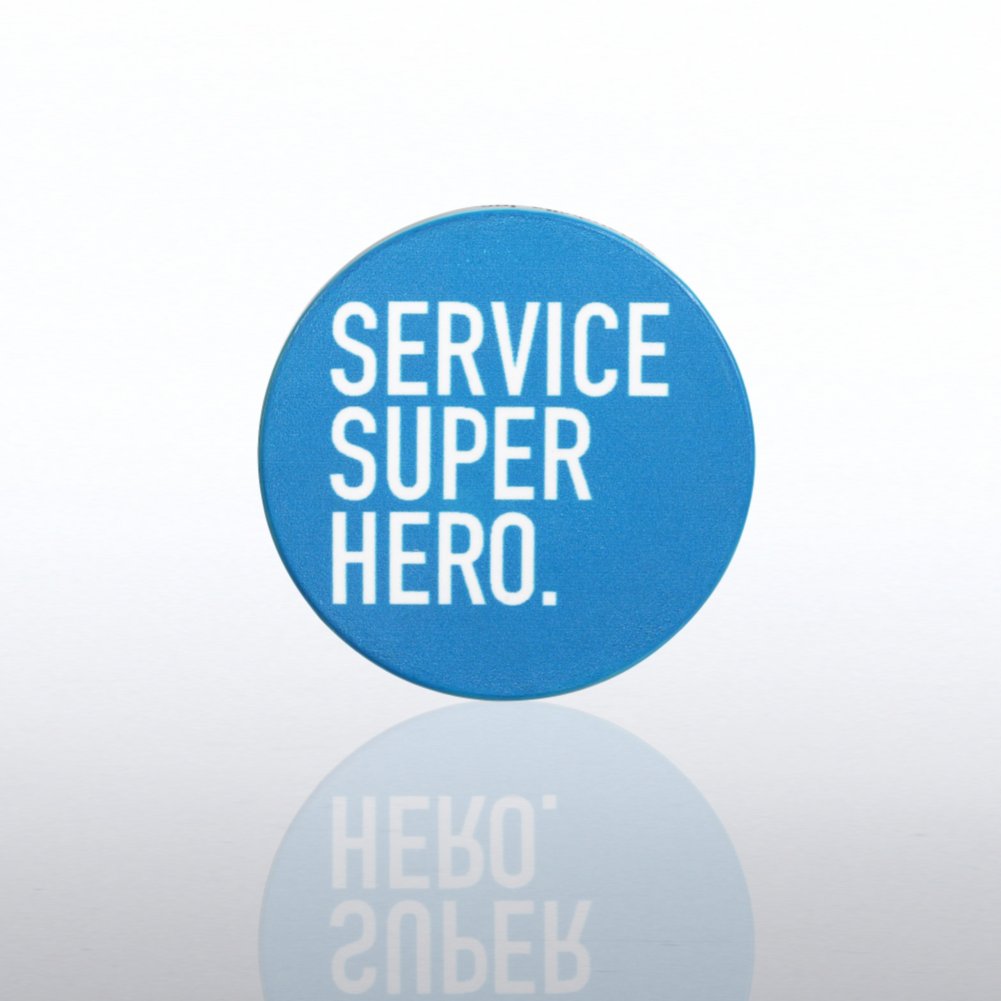 Shout Outs. Have employees give each other public praise during Customer Service Week with Shout Outs. One of the great benefits of Shout Outs is it's ability to be used short term! Set the goal of using all 25 Shout Out cards over the course of the week. On Friday, you can tally all the Shout Outs. Give a small treat to everyone if you meet your goal. You can give prizes to the employees who sent and received the most praise.
Spot On. If you're using the Spot On Peer Recognition Program, add a goal for Customer Service Week. You can include Spot in your other Customer Service Week activities by taking pictures of him joining in on an activity, enjoying lunch, or receiving a gift. Post the pictures internally for everyone to enjoy!
Department Recognition. Get other departments involved in Customer Service Week, too. Hand out note cards to managers and employees in other departments that work with customer service. Ask each individual to write a note describing how much they appreciate the work customer service does or share their gratitude for help with a specific task or issue. Your team will be blown away by the sincere appreciation from their co-workers!
------------------
Cori is Baudville's in-house Recognitionista (she's officially a Certified Recognition Professional, too) and a member of the Millennial generation. Get her employee recognition tips and special discounts by liking Baudville on Facebook.