If you're anything like me, you don't need an excuse to have your morning coffee. However, take your time to enjoy your steaming cup of coffee a little bit more on September 29th, National Coffee Day!
Take this day to truly appreciate your caffeinated morning beverage. Treat yourself to your favorite Starbucks concoction (like a Pumpkin Spice Latte), bring in coffee for your whole team to enjoy, or drink in your favorite home-brewed coffee while reading the morning news. Baudville even has the perfect gift idea for your team of coffee lovers! Surprise them with a Coffee Lover's Gift Set on their desks to find on Monday, September 29th!
Huffington Post has a fascinating read, titled "15 Things You Didn't Know About Coffee." Check it out if you want to put your coffee knowledge to the test! I bet you didn't know that you can swim in coffee at a spa in Japan—sounds a little blissful right?
Whatever you do to celebrate National Coffee Day, I hope it is caffeinated and wonderful!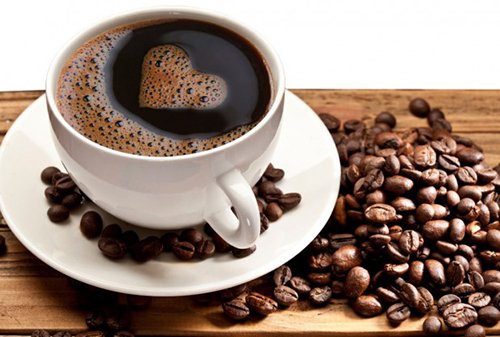 --------------------------
Krista is the 'ville's Web Marketing Coordinator. She came to us in 2012 as part of our stellar Sales team. Using her experience with Baudville customers, she helps create an online experience we're sure you will enjoy! Being the chatterbox she is, she truly misses talking with all of you so don't be shy and drop her a line!