We had a blast in our office this year for Halloween! Our day consisted of a costume contest, trick-or-treating, and sugar highs to last a lifetime.

We start off our day with a costume contest. Our in-house photographer, Tisha, goes around and photographs everyone who wants to participate. Then we print out the photographs of everyone and post them up in our lunch room for everyone to see the amazing costumes and vote for their favorite! Later in the afternoon, the winners are announced and receive a mystery gift card.

After all that excitement our day gets even better when our coworkers' kids come to the office and trick-or-treat at our desks. This is my favorite part of the day! Not only is it really cool for the kids to see where their awesome Moms and Dads work, but they are extra excited for all the candy.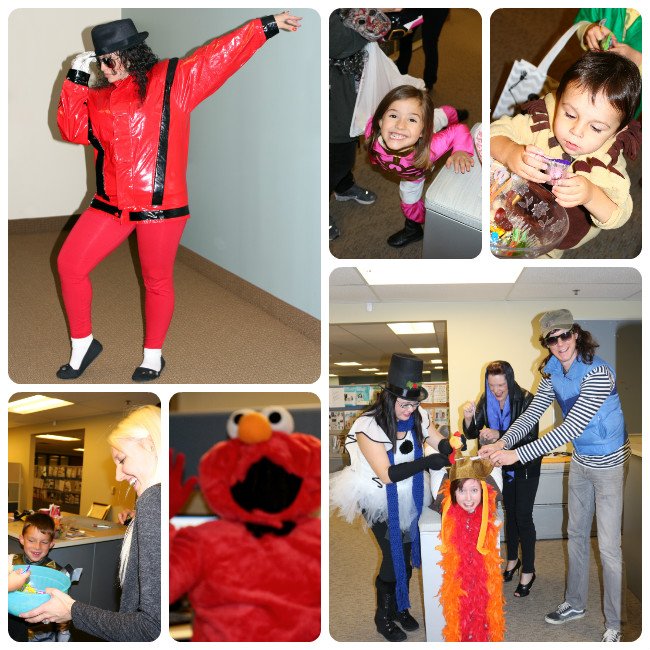 Now that Halloween is come and gone today we are eating all the left over candy and start thinking about next year. Can't wait!

--------------------------

Kendra is Baudville's Product Coordinator. Using her awesome powers of organization and research, she brings new and innovative products to our customers. She is a recent graduate and is ready to help with your recognition wants and needs. Watch out, because this young professional just touched down at Baudville!