We recently inaugurated two of our employees into a new leadership training program at Baudville. Both employees have a solid performance history at Baudville and have earned the respect and admiration of their peers. They also already shoulder significant responsibility. Yet they chose to pursue further development opportunities that will inevitably lead to more responsibility., which leads one to ask a perfectly reasonable question:
WHY?
The acceptance into this program requires weekly out-of-work class attendance, sitting in on additional meetings, and doing homework (it's all very tempting, I know). But the program also acts as recognition of the employees as two of our brightest up-and-coming stars. It's an honor well worth the extra effort.
This situation is an example of how intrinsic motivation can be a powerful motivator. Professional development is a desired form of recognition, especially among Millennial and Gen X employees, and it serves multiple purposes.
1. Powerful recognition. Like I've said, giving an employee a chance to further develop her skills and talents is powerful recognition. The professional development opportunity lets the employee know you recognize and believe in her potential.
2. Valuable training. You've identified your top performers, and you're investing in them. When they come out of their training, they'll be better equipped to take up the next big thing. You can expect better performances in the near future and a definite return on your investment.
3. Improved loyalty. In exchange for the investment in your employee's future, you'll gain their loyalty. Professional development is a great opportunity for mentoring that often leads to a strong bond between the employee and an individual manager or organization. This is important because once you invest in top talent, you want to make sure you keep it.
What professional development opportunities does your organization offer top talent? Invest your time in the up-and-coming talent at your organization to help secure your organization's future and future leadership.
And don't forget to make the "big moment" memorable for those recipients. If you're making a public presentation about the professional development opportunity, present the employee with an award certificate or letter of acknowledgement or both. While the skills and knowledge they'll gain will be invaluable intangibles for your organization, the symbolic award will be an invaluable motivator for your employee.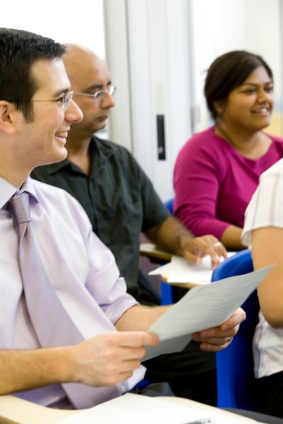 -----
Cori is a Certified Recognition Professional at Baudville and a member of the Millennial generation. Get her daily recognition tips by following Baudville on Twitter at Twitter.com/Baudville.