There I was sitting at an intersection…just patiently waiting for the red light to turn green and then inspiration hit. I reached to the backseat to grab my padfolio to jot down this light bulb moment and just then something else hit me – the cacophony of a fellow driver's horn. Now this was no courtesy toot – this was a six-second blast. I mean, I had time to look in the rearview mirror and see a normally kindly gentlemen with a look on his face like I had just insulted his grandmother. And for what? Five seconds of inconvenience?

You probably know that here at Baudville we try to promote frequent and sincere appreciation of our fellow team members as a way to boost camaraderie, engagement, and motivation in the workplace. But my little brush with a fellow human's short fuse got me thinking perhaps I need to widen my focus a bit.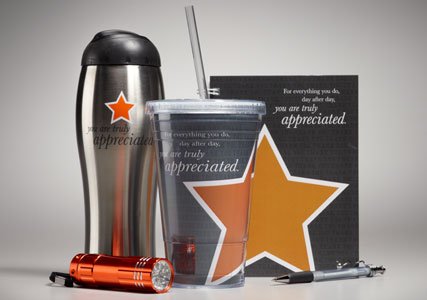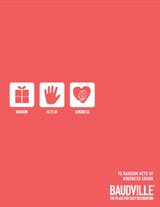 Do you need ideas to give appreciation and kindness? Try our You are Truly Appreciated recognition theme and new Random Acts of Kindness ideas eBook!
Well, it just so happens that Random Acts of Kindness Week is coming February 13-19, and for me the timing couldn't be better. Perhaps our country at large is in need of a little love as well? Just think about all the people we interact with on a daily basis: the store clerks, letter carriers, public servants, fellow commuters, and complete strangers. What can we do to send some goodwill their way?

We can start by laying off the horn – figuratively and literally.

If you need ideas or free tools to join this mission, visit our Recognition Resource Center. There's a new free download all about Random Acts of Kindness and a whole lot more there as well. Go ahead, give it a try!
------------------
Brad Darooge is President and CEO of Baudville and a positive mojo aficionado. He brings the positive mojo to work every day along with his bike. In addition to leading Baudville, Brad is also an amateur triathlete.