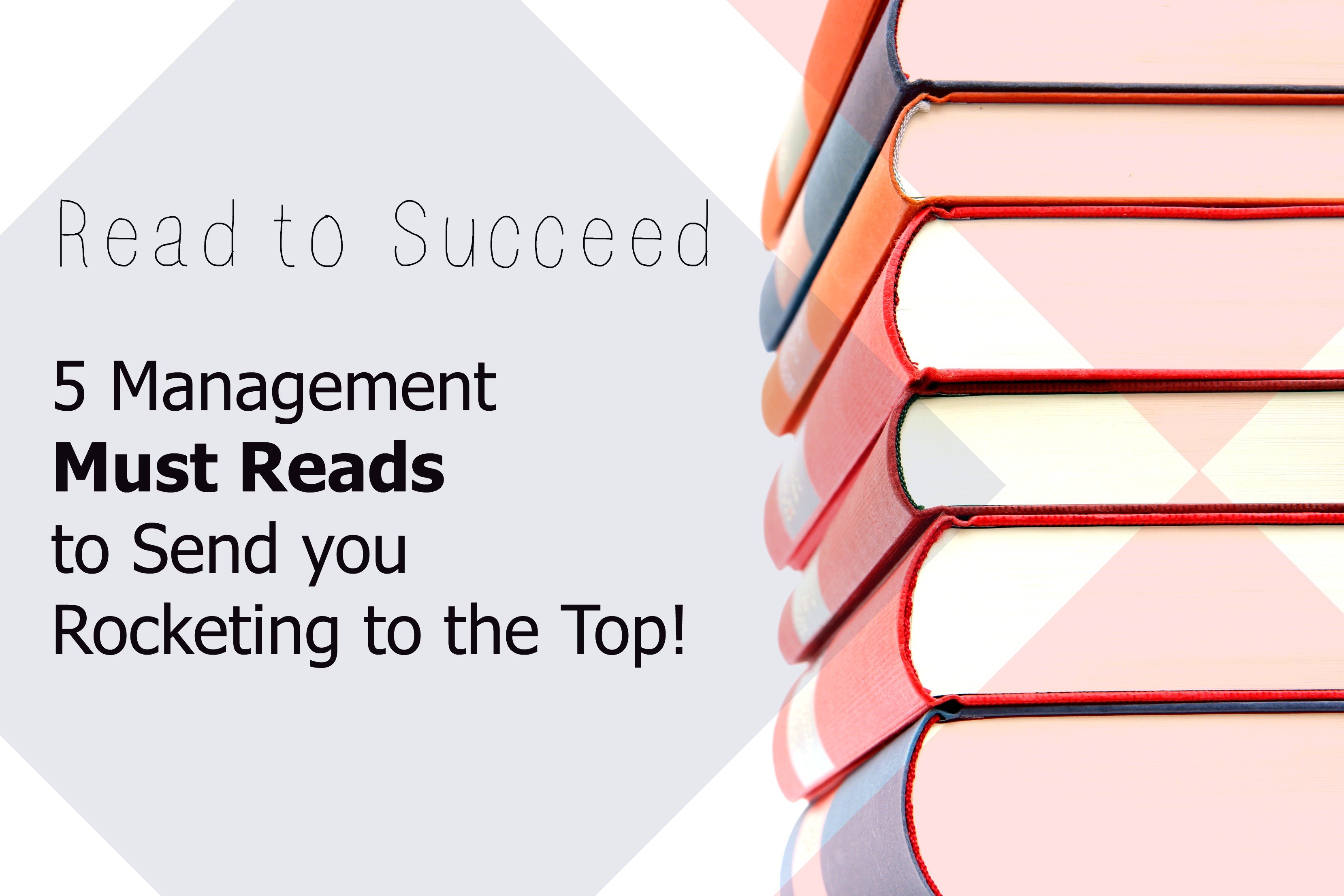 Today is School Librarian Day! Instead of writing it off as one of those newfangled, made-up holidays (I'm looking at you, Brenda), let's do a little something to celebrate! This School Librarian Day, let's make our librarians proud and read some written word.
We've put together a list of 5 acclaimed books that'll put some oomf in your career in Management or HR! Head over to your local library and check these out! With these bad boys under your belt, you'll be shooting to the top in no time!
First, Break All the Rules: What the World's Greatest Managers Do Differently by Marcus Buckingham and Curt Coffman.

First, what an amazing title! (See what I did there?) I'm intrigued right away! In writing this book, the authors based their remarks on interviews with 80,000+ managers over 25 years – not just their own opinions. (Though I'm sure these Gallup consultants have plenty of pearls of wisdom of their own!) Read this for "four keys" to becoming an excellent manager.
100 Ways To Motivate Others by Steve Chandler and Scott Richardson. Once you've motivated your team to give it their all, read our next pick to learn how best to reward their efforts!
1501 Ways to Reward Employees by Bob Nelson, Ph. D.
Why Employees Don't Do What They're Supposed To and What You Can Do About It by Ferdinand Fournies. In this book, Fournies offers a real world guide with 10 common and easy to follow issues and solutions. (Read Stop it: Six Bad Workplace Habits to Ditch Right Now here!) Bonus: the author doesn't add 100 pages of fluff and self-importance. Warning: if your employee sitch is a special kind of awful, this book doesn't cover gameplans to escalated problems.
Games People Play - The Psychology of Human Relationships by Eric Berne M.D. A valuable, informative guide to navigating complex social rules, this book is a beneficial read for everyone, useful in business and in life! It rings true today even with its original publish date in 1974.
We've got backup! A few of our favorite reviews:
Monster Pay Savvy HR Crest Honey Is
What's book has boosted your career the most? Tell us in the comments!
For eBooks and free downloads that'll make your office feel like a little slice of heaven, click below for our Resource Center!
Audrey is brand spankin' new to the 'ville (that's what they call Baudville around these parts). As the new Marketing Coordinator, she'll be talking printer-ese, corralling creatives for our catalogs, and writing headlines and blog posts about Baudville's #1 passion, employee recognition!