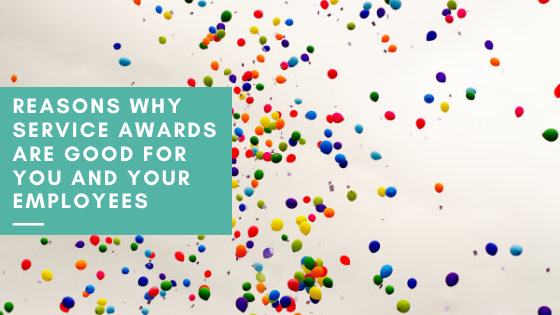 The Importance of Longevity and the Service Award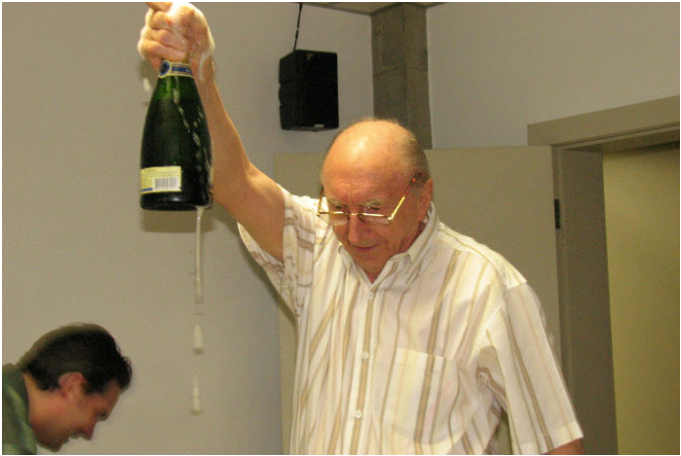 "If you want employees to feel appreciated, you need to celebrate their achievements regularly and publicly." --Logan Green, co-founder of Lyft
"Longevity is the key to success." --Ed Seykota, Commodities Trader
I'm always awestruck when I hear that an employee has been with a company for years and years. Can you believe that Walter Orthmann, the world record holder for the longest career, has been with the same company for 81 years? Along with a seriously big bottle of champagne, I hope they made him a solid gold trophy!
In this day and age when switching jobs is as common as changing your socks, I believe there's nothing more important than recognizing dedicated and loyal employees. I like to call these people "lifers" because they're the heart of a business, keeping its lifeblood pumping strong.
Celebrating the work of these "lifers" symbolizes a respect for longevity—a respect that doesn't get as much clout as it should. Career longevity means riding the waves of success and failure and knowing that the grass isn't greener. Whether it's corporate America, a small diner, or a mid-size marketing firm, longevity means success—for your employees…and for you.
Put Weight Behind Your Recognition
Giving an appreciation award should be genuine and personalized, with "heavier" awards given to the employees with the most years of service. In other words, the longer someone's been with your company, the more time and thought you should put into acknowledging her/him. Think trophies and parties.
Don't forget how vital newbies are though too. Consider recognizing employees for one year of service, or possibly even six months. These recognitions don't have to be as momentous, but should be equally sincere and thoughtful.
Remember to benchmark recognition time frames and stick to them. If Joe gets an award for his one-year anniversary and Nicole doesn't, Nicole's not going to be a happy camper!
The Service Award Ceremony: Who doesn't love a good party?
I love parties and there's nothing better than gathering your team to honor your "lifers." Celebrating their achievements are a great opportunity to nurture the positive culture you've created, and helps the whole team see the benefits of sticking with your company for the long haul.
Host the ceremony on-site or choose the recipient's favorite restaurant. It could be as simple as a casual breakfast catered in, or as elaborate as renting a venue and partying all night!
Have fun with this and get all team members involved. Ask co-workers to tell uplifting, "remember when," or humorous stories about the recipient; have a short speech prepared highlighting the employee's accomplishments; and give the award winner a chance to say a few words. He/she just might inspire the newer hires to stay forever too.
Overall, be genuine and plan ahead. The way you present the award is just as important as the award itself.
It's Not Only the Years that Matter
It's not only years of service that should be recognized. Who on your team is leading by example? Who consistently goes above and beyond the call of duty?
Think about which employee has grown the most in the past year or who excels above all others. How about an employee of the year? Is there a "visionary" on your team?
Recognizing everyone's strengths and accomplishments creates a strong company culture, which translates to inspired and productive employees.
Your Time to Shine too
Putting the spotlight on a "lifer" also puts a nice shine on you and your business. If you're able to keep employees for lengthy periods of time, you're clearly doing something right! Congrats! That's not an easy task. So don't be afraid to share the glory. Longevity is a wonderful thing for all to celebrate.
Visit the Baudville Recognition Hub for more workplace ideas and inspirations!