True story: In the somewhat distant past, I had a superfreakout at work. I was tired. I was feeling stretched a little bit (maybe a lot bit) too thin. And, in that moment of weakness, someone told me I needed to add one more thing to my schedule. I shouted, I complained, and I tried to negotiate a way to say no. Futile was my resistance, and there I was doing the one more thing I couldn't imagine myself accomplishing. Yes, I was doing it, but I wasn't very happy about it and everyone knew it. (Not a proud moment for me, by the way). It wasn't until we really started discussing the potential positive impacts of this project that I began to understand that this wasn't a task built to make me miserable, it was a strategic initiative meant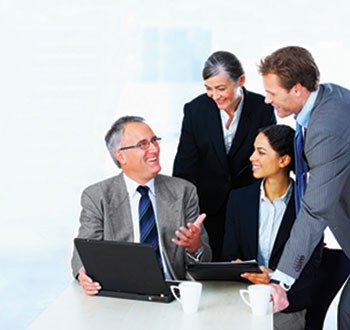 to move the needlefor my company.
Fast forward to the latest issue of RecogNation, in which we examine work issues that affect employee engagement. In the article "Purpose: Why Are We Here? And What Does it All Mean?" I drew on a real-life example of how knowing the purpose of what we're doing can greatly affect our enthusiasm, drive, and willingness to go the extra mile. This may seem like a no-brainer, but so often we're so focused on what we need to do, that we forget the why. If it's imperative, you may not think the why matters. Except, actually it does. You can read more about it in the article, and more about employee engagement in this issue of RecogNation.
--------------------------

Allison is a self-proclaimed Copywriting Diva and has the certificate to prove it! She's been writing for Baudville for five years and has worked in a variety of business settings for 20 years. Before becoming a professional writer 13 years ago, Allison worked as a department manager where she used Baudville products to motivate her team. She's what we call a tr
ue believer!