Recognition. A word we use one hundred times a day at Baudville, but something that may be not-so-common in your vocabulary. Why is it important? What does it entail? How can I make it happen, along with my 1,000 other to-dos? Why is recognition worth it? We've got the answers for you.Recognition fuels the human spirit and psyche just as food and water fuel the physical body. True, all humans have different energy needs, some need more than others. Some can stay alive on less, but thrive when given more. In the plant world, some plants will only send out blossoms if they receive enough energy. Humans are the same.
Wouldn't you rather have a "blossoming" company of thriving, energetic people than a crop of drooping leaves?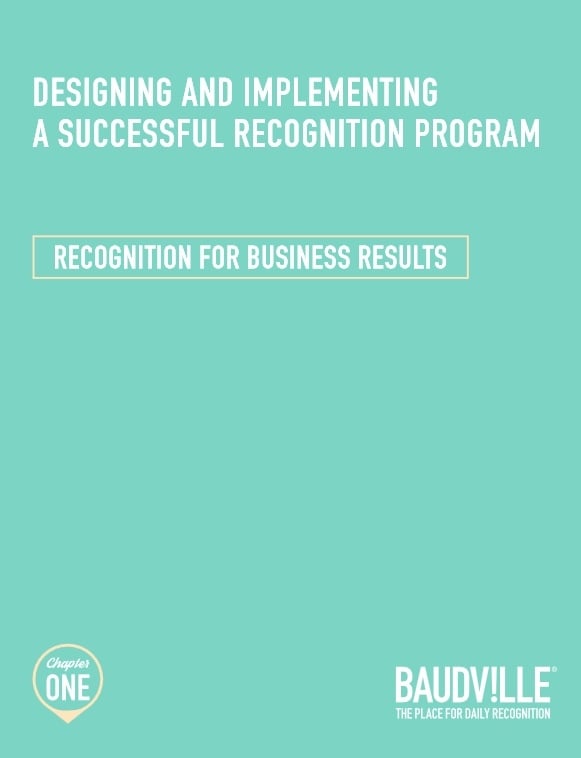 In this section, we give answers on what recognition is, why it will drive business results, and a worksheet for you to dive deeper into your personal needs and current organization recognition needs. Not only that, but we give you the tools to do something about it.

Download any of the Joy of Recognition eBooks featured on the blog during September and be automatically entered to win $300 towards Baudville product! You'll be well on your way to creating the best employee recognition program imaginable.
*Disclaimer: Offer Ends September 30th, 2015 12AM EST. Winner will be chosen October 1st and notified within 7 business days.
---
Kaleigh joined Baudville in 2015 as the Digital Marketing Coordinator. She's got a love for all things content, knack for all things wordy, and a passion for web marketing. With her eCommerce background, she wants to be sure to make your web experience more than great.