When she's not managing everything in our digital world (or baking some pretty tasty things) you may find her mischievously planning a prank or two (all in good fun, of course!) This time we caught Kimberly, our Digital Marketing Manager, in a surprise "prank" purely meant for a little surprise recognition!
What did they do to receive the recognition?
This team is always doing something since they are responsible for our websites and internal systems! It wasn't necessarily anything in particular, I just wanted to recognize them for all that they do on a daily basis. We honestly couldn't run our business without them and they are usually flying under the radar for recognition. It was time to surprise them and let them know that they are appreciated and we really are thankful for everything they do for us!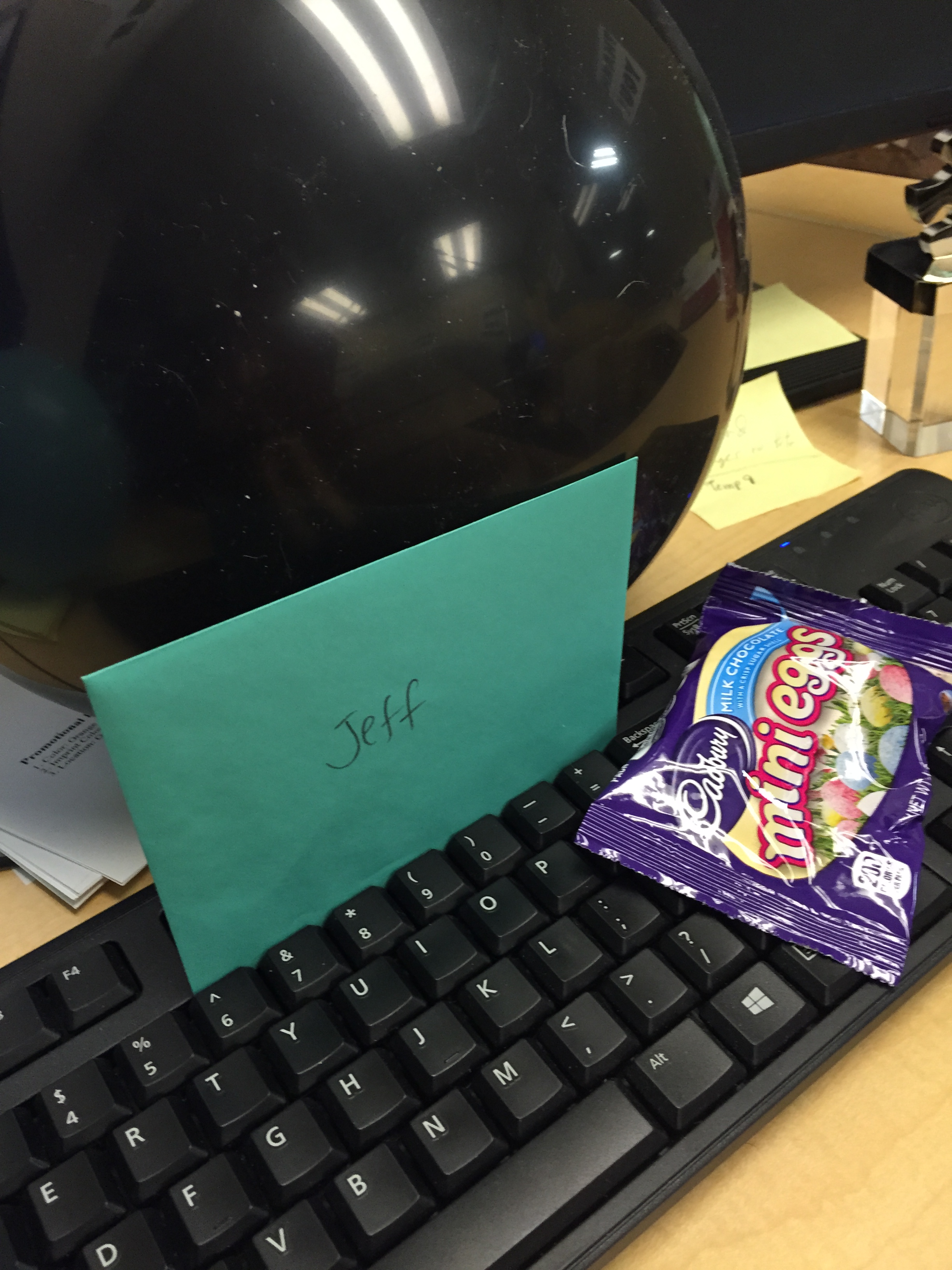 What did you do to recognize them?
After they left for the day, our Vice President David and I decorated their office with balloons, streamers, and signs. At each of their desks I left them a personal thank you note and little treat.
How did you determine what you were going to do for them?
I started out knowing that I wanted to give them a personal note to thank them. Then as I started thinking about it, I decided that I could decorate their space pretty easily since they are in their own room.
Anything else you want to say!?
These guys are head down at their desks working hard, so
they often get overlooked. Make sure to recognize the IT department
in your business, as it's pretty difficult to run a business without them. They are important and should be appreciated for what they do every day!
---
Jenny became a Baudvillian in 2013 and started out as a member of our sales team. She seemed to have a creative knack for Marketing and joined the team as Baudville's Web Marketing Coordinator. She loves our products and probably owns every piece of drinkware we have to offer! Equipped with great knowledge of our customers and products, she's excited to help make your email and web experience even better!