It's another exciting week full of recognition here at Baudville. This time a manager used one of our free downloads from the Recognition Resource Center to help pull off a recognition moment!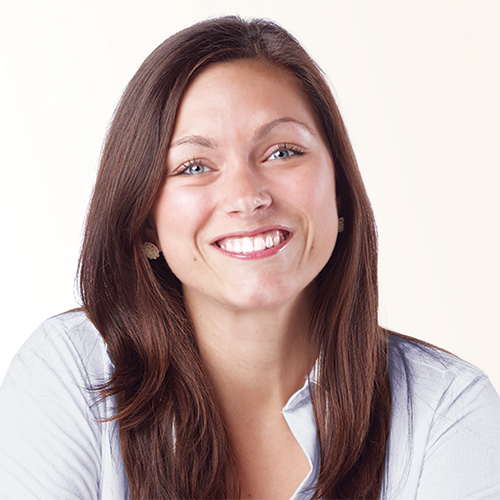 Let me introduce you to Kelli, the Marketing Manager for IDville. She heads up the marketing team for our sister company and wanted to share her latest moment with her great team member, Laura.
What did Laura do to receive the recognition?
Laura has been rocking out everything set before her lately. She's taken on some special short term projects for our team, and still gets her day-to-day work done on time and with a great attitude!

What did you do to recognize her?
I thought Laura could use a little break after working so hard, so I gave her a casual day, alongside a Celebrate Freedom pass to take off an hour early on a day of her choosing - a relaxing double whammy, if you will.

How did you determine what you were going to do for Laura?
Casual days can make things a lot easier on those cold winter mornings when you just don't feel like dressing up - especially on a Monday! And who wouldn't love being able to leave the office early on a Friday afternoon?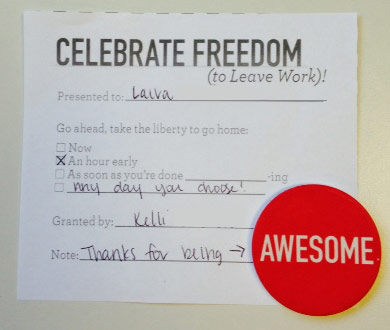 I knew I wanted to offer Laura a couple things that would give her a little "break" and some "me" time...and with Baudville's awesome, downloadable Celebrate Freedom passes and casual day Tokens of Appreciation, it only took me a moment to put together some recognition that will make her feel special and appreciated!
---
Jenny became a Baudvillian in 2013 and started out as a member of our sales team. She seemed to have a creative knack for Marketing and joined the team as Baudville's Web Marketing Coordinator. She loves our products and probably owns every piece of drinkware we have to offer! Equipped with great knowledge of our customers and products, she's excited to help make your email and web experience even better!