It may be cool outside, but more employee recognition is warming our hearts here at Baudville. This time a manager used one of our Cheers Kit components to help pull off a well-deserved recognition moment!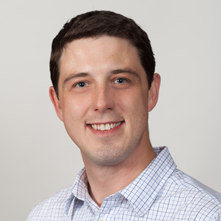 Let me introduce you to Dave, the Director of Web Development for hi5 Recognition and Baudville. He heads up the development team for our sister company as well as managing our IT Department for the corporation. Dave wanted to share his latest moment of appreciation with his dedicated team member, John.
What did John do to receive the recognition?
As our Network Administrator, John is essentially on call 24/7. When our external monitoring service indicated there was an issue on Friday night with one of our customer facing servers, John reached out to make sure this was a planned maintenance activity and not a downed server. Having been in the trenches of IT myself, I know there are so many nights and weekends of work that go unnoticed by many, so remembering to say thank you sometimes goes a long way.

What did you do to recognize him?
I wrote John a note, using a You're Awesome Cheers Kit frame, expressing my gratitude of his dedication to ensuring that our systems are up and running all day every day, even on weekends! Along with the note, I gave him an amazon gift card.


How did you determine what you were going to do for John?
I know that John likes to read on his Kindle. I thought a gift card he can redeem for a digital book was the perfect gift for a fellow techie.
How long did you wait to recognize him?
I recognized him on Monday when we were both in the office after the weekend.
---
As a team member since 2005, Falon has worn just about every hat the 'ville has to offer. She's seen both sides of working life — as an employee and as a manager — so if it sounds like she knows what she's talking about, we're pretty sure that's why. When she's not juggling between the IDville and Baudville brands, she's been known to whip up a mean diorama - just like that!