I returned to my alma mater the other weekend to celebrate homecoming. It had been two years since I was last on campus, and I enjoyed my time immensely! I got to see good friends, enjoy the campus, and spend time outside in the beautiful Michigan autumn weather.
The visit also served as a reminder of the importance of recognition. I can get so caught up encouraging companies and managers to recognize their employees that I forget the application of recognition to other organizations, too.
Part of the annual festivities at homecoming includes alumni awards. Multiple alumni were presented award plaques, top donors and 50 year reunion participants honored with lapel pins and flowers. Even at rehearsal for the alumni choir concert, seniors who had been in choir all four years received a custom lapel pin to signify their accomplishment.
You may think that giving a lapel pin to a group of college students would be considered passé and "old school."
You'd be wrong. These students immediately put their lapel pins on their t-shirts and wore them proudly for the choir concert in front of a packed auditorium.
Observing the recognition reminded me of three attributes of truly effective recognition that were perfectly demonstrated that night:
 Recognition must be sincere.
The recognition at the choir rehearsal was accompanied by a few choice words from the choir director and a boisterous round of applause from all the observers. Everyone in that room was radiating appreciation.
 It must be earned.
You could receive the grandest award available, but if you know you didn't earn it, it won't mean much to you. The student choir members practiced anywhere from 3-6+ hours a week…for four years! That takes a lot of dedication for busy college students.
 For recognition to be memorable, it needs to be presented appropriately.
These students were honored for their commitment to the choir in front of over 200 fellow choir members, alumni along and fellow classmates. It was obvious that the presentation of the lapel pins would be fondly remembered.
By the way, I got my own pin at the concert that night, and I love it!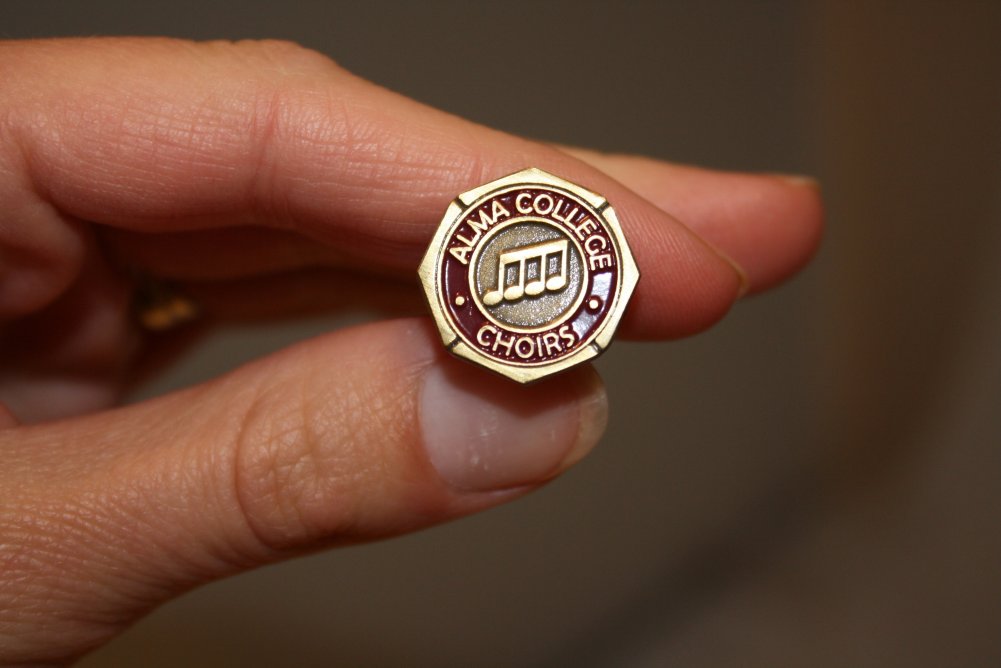 -------------
Cori is Baudville's in-house Recognitionista (she's officially a Certified Recognition Professional, too) and a member of the Millennial generation. Get her employee recognition tips and special discounts by liking Baudville on Facebook.