This week, we're privileged to have Jennifer V. Miller return to the Recognition at Work blog to reflect on the gift of giving! Please make Jennifer feel welcome with your kind comments!
The act of giving someone recognition is a gift that's in season all year long. And, it's the gift that truly keeps on giving. Consider this: according to researchers from University of California, San Diego and Harvard, positive behaviors like giving someone praise is a sort of social "contagion"—it's scientifically proven that one person's act of kindness creates a cascading effect, prompting others to "pay it forward" and also do good.
But not all praise is created equal. The value of being recognized is truly in the eye of the beholder, as I wrote in the post Recognition. It's All Good. Right? Wrong. Some people adore public recognition while others abhor it. I outlined four types of recognition preferences that people have. Here they are again, along with specific suggestions that will please each type.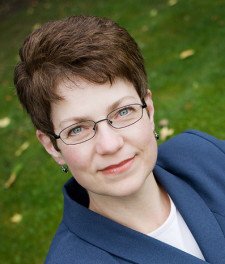 1. No-Frills – Cheers Kit note. The small space requires a short and concise note, so you better get to the point quickly!

2. Social – Throw a part in their honor for a birthday, anniversary, or major accomplishment.

3. Low-Key – Show your sincerity by recognizing immediately after the behavior takes place with a handwritten card, a Shout Out in your peer recognition program, or simply stopping by to deliver your kudos in person.

4. Specific – Make sure every recognition gift or award includes a handwritten card that goes into detail about the accomplishment or behavior that's being recognized. Don't let an email suffice! A tangible, personal note will be saved and cherished – and make your recognition more effective.

How to know which type of recognition your colleagues prefer? It's simple: ask them! They may be surprised by your inquiry, but it's just another way to show that you care about them as an individual, not as a cog in the corporate system.
So go on, now. Take a walk around your office and pay attention to your co-workers. What type of recognition would they best enjoy? And remember, recognition is one present that's great for re-gifting, time and time again.
-------------------
Jennifer V. Miller founded SkillSource in 1995, with a mission to help leaders and their organizations "master the people equation". She shares her thoughts on creating professionalism in the digital age on her blog, The People Equation