By now, colleges and universities are back in the swing of things. For most Michigan colleges, students are already into their second week of class! Although it may seem like school just got started, Student Affairs professionals and student workers have been hard at work on campus for weeks! Resident Assistant and Orientation Leaders were on campus long ahead of the start of classes to help freshmen, and new and returning students transition into the new school year. I know from experience that it is an exhausting but fulfilling job!

Now that students are moved into campus, take the time to thank your student leaders. By letting them know you appreciate their efforts, they'll be more likely to help out in the future – and recruit additional help for next year! Here are a few ideas for thanking your student leaders:

Have a pizza party. Nothing gets through to a college student more than food! Invite your entire team to a pizza party and spend time socializing and reminiscing of the pre-school fun. Take a moment before diving into the food to verbally thank all their efforts.

Send a card. Even in our digital and email-prominent society, a tangible card delivered in the mail still makes a big impression! Write a personal thank you card to each student you worked with. For an extra special treat, include a $5 gift card to a campus coffee house or iTunes.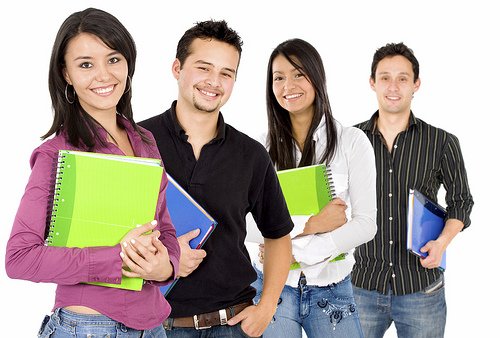 Choose a Character Pin. Appreciation is most memorable and effective when it's personal to the recipient. That's why I love Character Pins. There are so many options, you can find a pin that "perfectly" describes each member of your team. Spend some time reading all the stories, and choose a pin that fits each student. Present the pins at a staff meeting and read the stories aloud. This will be a moment your staff will remember!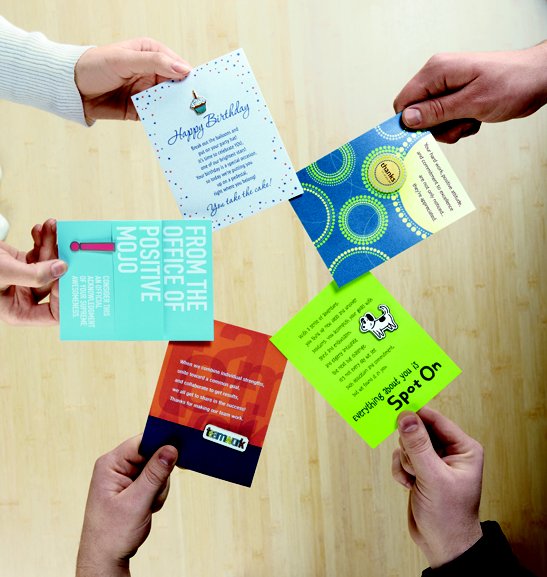 Special delivery. When I was in college, my roommate and I requested tons of catalogs so we would receive regular mail at our dorm. Having something in our mail box was always a treat! Give your students the same feeling by sending a small package through campus mail to them. Choose a gift from our You Make a World of Difference or Leading by Example themes to thank them for being a leader.

School swag. Encourage students to show school pride by thanking them for their help with school swag. Order travel mugs, lanyards, or t-shirts from the university bookstore to give each student. Include a short note that thanks them for their individual contribution, too.

How does your university recognize and thank student leaders on campus? Tell us about it in the comments!

----------------------------
Cori is Baudville's in-house Recognitionista (she's officially a Certified Recognition Professional, too) and a member of the Millennial generation. Get her employee recognition tips and special discounts by liking Baudville on Facebook.