Employee Appreciation Day is an annual event, which means you are ALWAYS looking for new ideas to make this recognition celebration fun and memorable. We've put together a list of our favorite Employee Appreciation Day Ideas to help fuel your creativity for 2011.
1. Personally deliver a snack or sweet treat to employees. One year, each Baudville employee received a small pack of salted cashews. We added the note "We're nuts about you!" to each box to make it more personal.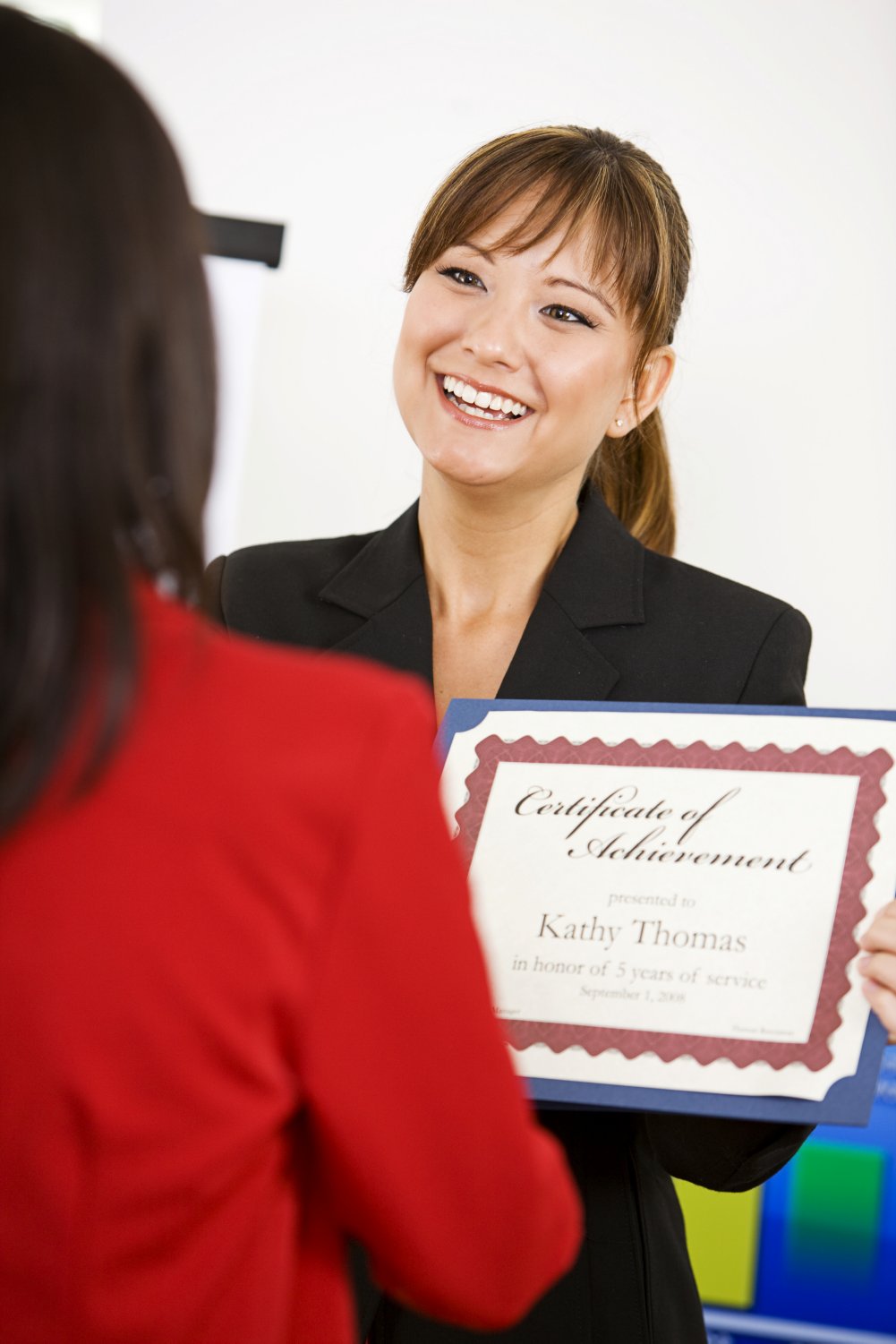 2. Get the entire team involved in recognition. Create a short-term peer-to-peer recognition program by giving each employee a set number of Tokens of Appreciation. Over the course of the day or week, employees can give their tokens to express their appreciation. Recognize those with the most tokens on Employee Appreciation Day.
3. Employee Appreciation Day ideas can take place outside the office, too. Write letters to your employees expressing your appreciation and mail them to their homes. Receiving a personal letter via snail mail is great way to end the week.
4. Giving employees a casual day is a free (and favorite!) Employee Appreciation Day idea. Hand out Casual Day stickers for all employees to wear on Employee Appreciation Day. For a more personal twist, write a note for the individual on each sticker.
5. If you're a manager with a small team, your staff probably values one-on-one face time with you more than anything else. Schedule a team lunch for Employee Appreciation Day, and arrange for lunch to be delivered or host a potluck. Then sit down with your team for good food, conversation, and some valued face time.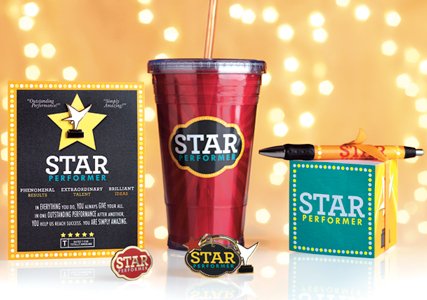 6. Shine the spotlight on your stars with our Star Performer theme. You can show a short movie over lunch and treat every one to a bag of popcorn as an afternoon snack. As a gift, complete this Employee Appreciation Day event by giving a new mug to employees so they can enjoy their favorite beverage with their popcorn.
7. Give each of your employees a gift for Employee Appreciation Day. A gift serves as a tangible reminder of both the Employee Appreciation Day celebration and your appreciation. Use our Gift Finder to discover the perfect gift for this year's Employee Appreciation Day!
------------------
Cori is Baudville's in-house Recognitionista (she's officially a Certified Recognition Professional, too) and a member of the Millennial generation. Get her employee recognition tips and special discounts by liking Baudville on Facebook.