The holiday shopping season is now officially underway. Are you a super shopper or does your gift list intimidate you?

Confession time: I am not a natural gift giver. This weakness of mine is most obvious during the holiday season. It takes a lot of effort to come up with appreciation gift ideas for all my friends and family members. My process usually involves starting a Google Drive document in July and tracking each and every crazy gift idea that comes to mind. I keep my eyes open for unique gifts that would impress my friends and family. Sometimes, I'm even successful!

Unique and creative gift ideas are tough for a lot of people. This is especially true during the holiday season when you want to show appreciation to so many. Who's on your list this year? A teacher, caregiver, mail or newspaper carrier, boss, neighbor, daycare provider, teammate, stylist, doctor, or employee?

Our Product Development Team understands the challenge of thinking up appreciation gift ideas. They put their creative minds together and developed more than 20 holiday-specific gifts, expanded to our personalized gifts selection, and updated our Gift Finder to make your shopping experience easier.

When we created our Holiday Gift Collection, we tried to capture the primary sentiments you express during the holidays: appreciation, gratitude, and thanks. Select a gift your recipient can use, like our festive Twist Top Tumblers, for a regular reminder of your appreciation. Or present a Spinner Ornament for a gift that will be cherished year after year.

Personalized gifts are memorable and meaningful gifts during the holiday season. Add the recipient's name and the date to one of our high-quality gifts and wow everyone on your team.

Still need some help with your shopping? Use our Gift Finder to discover the perfect gift for your occasion and budget. If you're looking for more appreciation gift ideas, visit the Recognition Resource Center where we've compiled lots of articles on Employee Gift Ideas.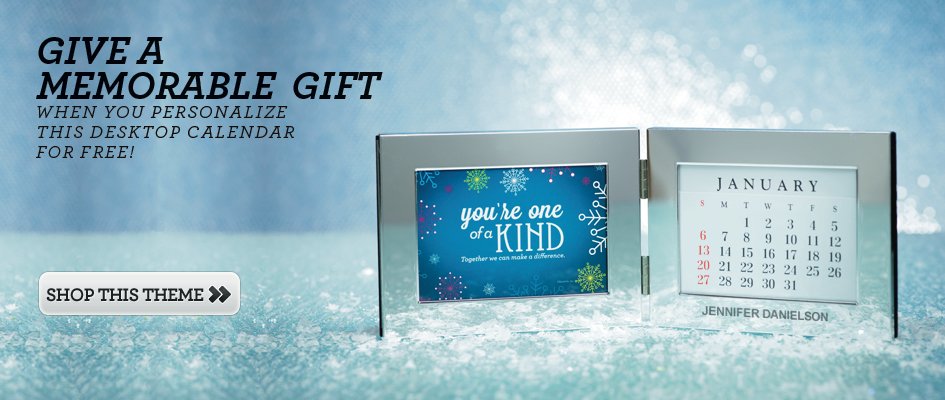 What are your holiday shopping tips or favorite appreciation gift ideas? Share them here!
------------------
Cori is Baudville's in-house Recognitionista (she's officially a Certified Recognition Professional, too) and a member of the Millennial generation. Get her employee recognition tips and special discounts by liking Baudville on Facebook.