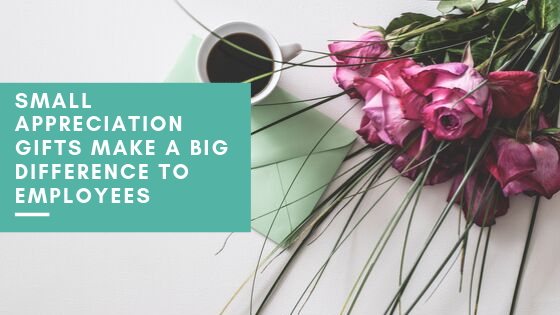 Small gestures can make a big impact. That's why little gifts of recognition and encouragement for your employees go a long way. It's not about the size of the gift, it's about the intent.
Creating a culture of giving within your organization helps spark positivity throughout. Employees will feel better about themselves while helping others feel good at the same time.
Small Appreciation Gift Examples
Send a Note of Praise
ePraise is a great way to show a little appreciation. It's a free tool that allows you to send a personalized ecard straight to their inbox.
It's hard to beat a handwritten note of recognition. Not only what you say makes a difference but the time and effort to put it together does too!
Encourage your team with motivational journals that they can write positive notes and genius ideas in!
Give Them a Boost of Energy
Make sure they're charged and ready with a power bank or wireless charger they can keep with them everywhere.
A coffee mug that helps them hustle and grind is a gift that everyone is sure to appreciate.
Fuel Them with Positivity
Treat them to lunch. Cater in or go explore new eats as a team!
Hydrate them with encouraging drinkware!
Make sure they're set up for lunch success with a tote-ally awesome team lunch bag.
Motivate Your Team Together
Do a team building activity. Taking the time to build your relationships as team members is a no-cost, small gesture that will help your team feel more connected and valued. Try one of these fun icebreakers!
Your team will also bond and feel appreciated together with matching team t-shirts or matching gifts.
Find more ideas and inspiration to motivate your team on our blog!