A thank you gift doesn't have to be expensive or elaborate to make an impact. We recently received this letter from Phyllis in Pennsylvania who used our recognition themes and milestone awards to give her volunteers and teachers some much deserved recognition!
"I became aware of your products last year about this time. Although they are geared toward the workplace, I have incorporated their usage in my Sunday School with students and staff. When looking for a gift for our teacher appreciation brunch for the teachers, in 2009 we chose the note paper "Making a Difference." We stressed that they each were making a difference by teaching our children. In addition, as the Sunday School Coordinator, I gave each of the teachers and helpers a Helping Hand milestone as my personal thank you for their commitment.
This fall, our Sunday School theme was "You are an Essential Piece of our Sunday School." Each child was given a cardboard puzzle piece to decorate and put their name on, and we have put them together to make the whole. My gift to the teachers and helpers this year will be the Essential Piece milestone I just received. I will have a tough time keeping them until May when they are presented!
Your themes are terrific and the prices and quality of your products are outstanding. I just thought I would share with you how your products can be appropriately used outside of the usual workplace.
Keep up your good work, and I'll keep spreading the news of your products when possible!"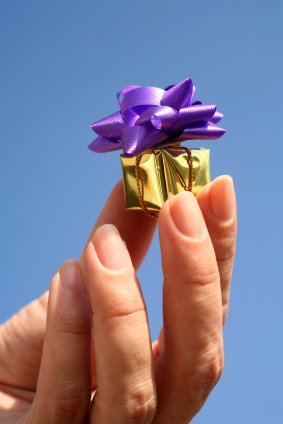 Phyllis demonstrates that regardless of where you work or the type of organization you serve, there are people who deserve your thanks and appreciation. This spring, write a thank you note or give a small thank you gift to express your appreciation! Tell us about your thank you gift this spring, and we'll post it on our blog and send you a free gift! Submit your stories on the blog, via email or on our Facebook page.
-----------------------------
Cori is a Certified Recognition Professional at Baudville and a member of the Gen Y generation. Get her daily employee recognition tips and special discounts by becoming a fan of
Baudville on Facebook
.