In this fast paced world we live in, it is easy to go about your daily routine and accomplish only the tasks that are thrown your way, without thinking much about how our actions make others feel. To be honest, and I know we have all been there, some days we simply do what we can to survive the day. However, maybe we should stop to think about how one simple, random act of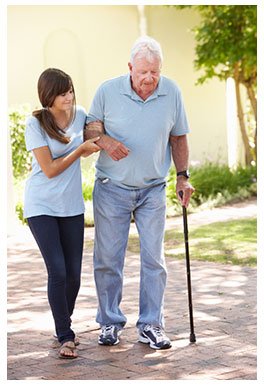 kindness can truly turn someone's day around. February 10th begins Random Acts of Kindness Week, what a great reason to adopt a pay-it-forward mentality!
The best part about kindness, is that it's contagious! I'm not even making this up, it's scientifically proven! I came across an interesting article from Good Virus that explains how we can turn kindness into an epidemic. If you spread kindness to one person, they in turn will spread kindness to 4 people, who will then spread kindness to 4 more people…you get the picture!
Paying it forward doesn't mean you have to pay off someone's student loans or rescue someone from a burning building. Simply paying for the persons order behind you in the Starbucks line, shoveling your neighbor's driveway or sending your coworker an ePraise would be great ways to turn someone's day around.
If you need additional inspiration, check out our 75 Random Acts of Kindness eBook for more ways you can pay it forward! There is no better time to pay it forward than Random Acts of Kindness Week so what are you waiting for, get out and spread the kindness virus!
--------------------------

Krista is the 'ville's Web Marketing Coordinator. She came to us in 2012 as part of our stellar Sales team. Using her experience with Baudville customers, she helps create an online experience we're sure you will enjoy! Being the chatterbox she is, she truly misses talking with all of you so don't be shy and drop her a line!