July 20-26, 2014 is National Independent Retailers Week. This is a fancy name for the locally-owned businesses in your town. It's the general store down the street, the bakery around the corner, your favorite boutique or gallery to visit for just the right gift. Oftentimes you can count on speaking with the owner or seeing him or her getting their hands dirty to bring you the best product and experience you could hope for when you visit.
In our fast-paced world of big box stores selling the same goods for the lowest price, it's easy to fall into the trap of wanting more for less… We turn up our noses at high prices. We forget about the experience, the service, the relationship that comes with opening the door to a local shop and spending a few minutes just browsing around. Let me ask you this: Do you know your cashier at the Superstore? Do you even take the time to ask him how he's doing? If you do, are you really listening? Does he care about YOU?
Independent retail shops count on every single customer that walks through the door for their support. They don't have an online store selling millions (or even hundreds) of dollars of products each day. They work 70 hours each week, living out their passion to bring you a quality product and experience. You are their guest, their client, their friend. It feels good, doesn't it?

Let's celebrate the fact that we matter this week – and let's bring it beyond this week. We matter to our local retailers: our neighbors. They need us. More than the superstores, restaurant chains, or big box retailers. Give them your time and they'll give it back ten-fold. You have the power to help your community flourish! Get to it!!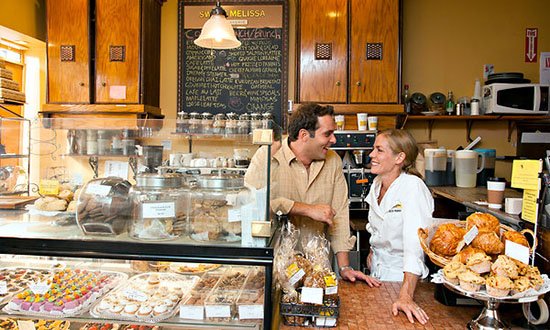 --------------------------

As a team member since 2005, Falon has worn just about every hat the 'ville has to offer. She's seen both sides of working life — as an employee and as a manager — so if it sounds like she knows what she's talking about, we're pretty sure that's why. When she's not juggling between the IDville and Baudville brands, she's been known to whip up a mean diorama - just like that!