Other than your organization's reputation among clients and potential customers, your company's standing as a superior employer should be a top priority for your business. You may be familiar with the wise old saying, "News travels fast, but bad news travels faster." This little ditty isn't just something that Aunt Susan spouts off at the Thanksgiving dinner table when discussing the latest family drama: It's truer than true when it comes to your employer reputation. Without even having to think too hard, I bet you could easily name 3 local employers who are known for their high turnover rates, sporadic layoffs and current employee dissatisfaction. Want to help keep your organization off that "naughty" list? Use employee surveys!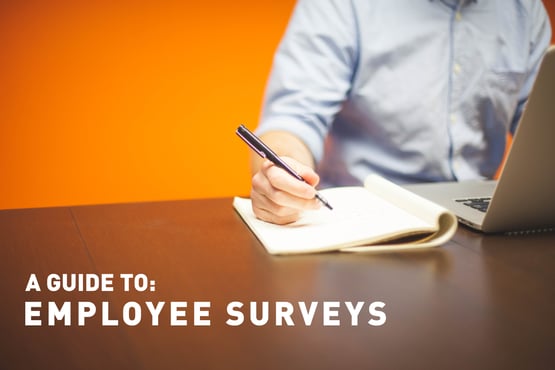 Asking your team members the difficult questions your management team may or may not want to hear, can help improve employee engagement and overall corporate culture! Employees who are given the opportunity to share their questions and concerns about their overall experience working with your company are likely to stick around longer, saving you tons of money caused by employee turnover. Get started by asking the following types of questions for your next satisfaction survey.
On a scale of 1-10, how happy are you at (company name)?
What could make your experience better?
How frequently do you contemplate leaving this organization?
If you were to hypothetically resign tomorrow, what would your top reason be? What would you say in your exit interview?
On a scale from 1-10, how appreciated do you feel?
Do you feel valued, appreciated, and recognized by your direct manager?
Do you receive timely and constructive feedback on a regular basis from your manager?
Do you feel comfortable approaching your manager with concerns about your experience at (company name)?
Does your manager challenge you to your full potential?
Would you refer a good friend to apply here?
Do you have a good understanding of what (company name)'s mission statement and core objectives are?
While these are just a few questions to jumpstart your next (or first) employee survey, hopefully you will be well on your way to administering a "pulse check" to your entire workforce. Happy surveying!
Abby joined the Baudville team as the Digital Marketing Coordinator in 2016. An admitted social media fanatic and grammar-lover, she loves playing to her strengths by contributing to Baudville's blog, social media channels and e-marketing efforts.