"I love your boots," she said. To which I replied, "Oh, these. They're really old and kind of beat up, but yeah, um, thanks." Hmmm. Some of us stink at taking compliments. Not that I'm fighting them off constantly or anything, but I have been trying harder to graciously receive compliments rather than attach some disclaimer that ruins the entire transaction. I guess I still fall back on my old ways from time to time. I know many of you are the same way, or they wouldn't make so many eCards about it!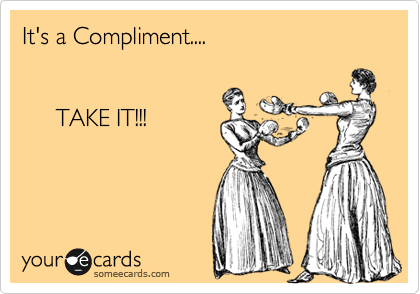 Well, good news. Answering a compliment with a simple thank you may be tough, but giving compliments is easy. And, we just made it easier with our new Print & Posts designed especially for National Compliment Day, this Saturday, January 24!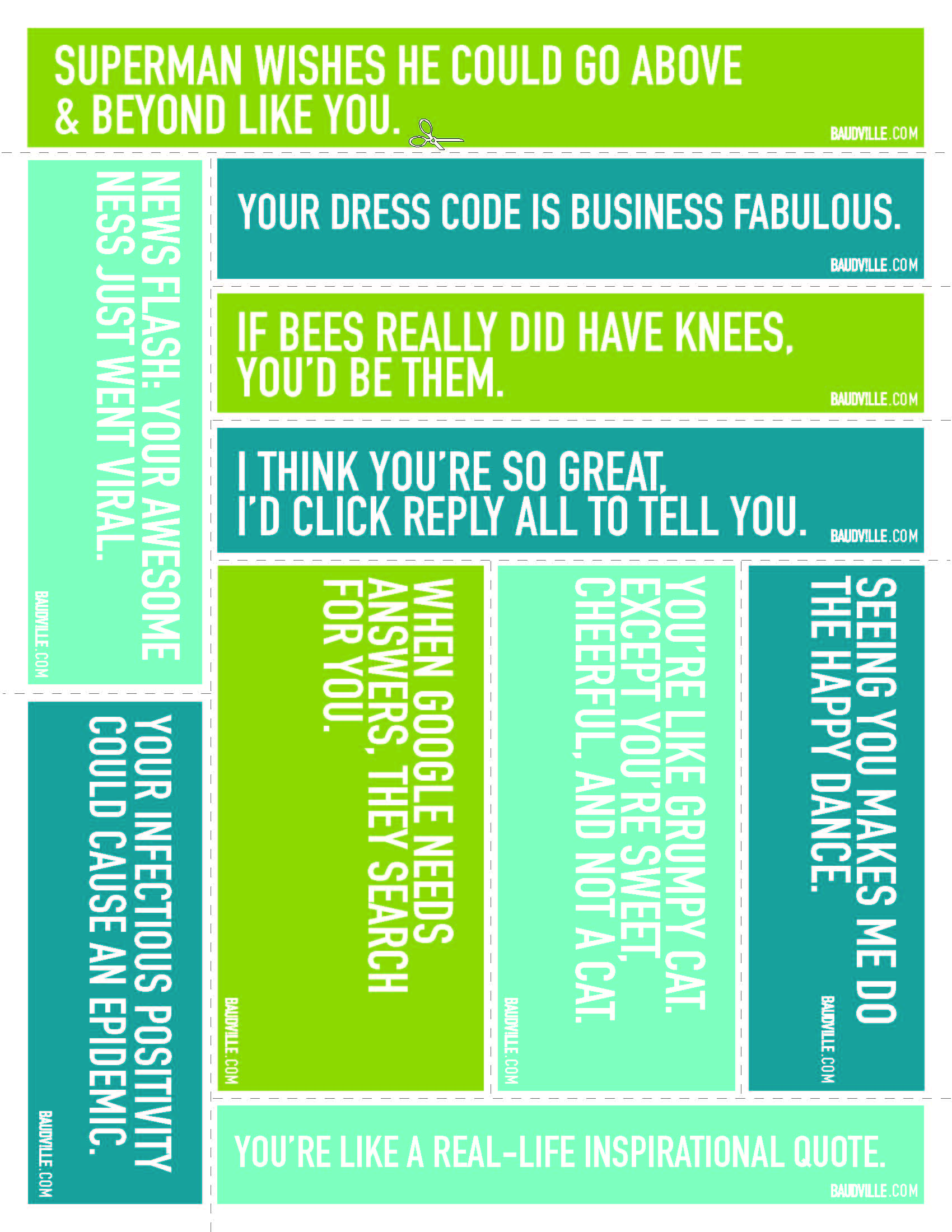 Even better? You can cut them out and stick them up at your co-workers' desks while they're grabbing coffee, so when they return, they can just embrace your flattering words without any dispute. Problem solved; compliment delivered with no return to sender!
Download them here, and celebrate National Compliment Day like a pro! You can even give yourself a compliment if you want—we won't tell!
Want more free downloads? Find them all here.
---
Allison is currently living out the elaborate fantasy she described to her now-former staff and colleagues in early 2001. With a hearty dose of courage and absolutely no plan of action, she abruptly left her middle-management job to become a writer—and today she is doing just that in her role as Baudville's Senior Content Writer. She's here to tell you everything she's learned in her 20-years+ professional life, plus a lot more. She's wordy like that!