As you get ready for what's most likely your biggest corporate recognition event of the year, remember how important great, well-prepared award presentations are in making your event a success. A recognition moment gone wrong can not only ruin what's supposed to be a five-star moment for your employee, it can also bring the positive mojo of the event to a screeching halt!
I've gathered some of my favorite tips for your year-end event award giving, planning, and process in this Throwback Thursday post. And don't forget that Baudville offers free personalization and engraving on all of our award trophies. And, if you place and approve your order by 3pm EST, we'll engrave it and ship it the very same day!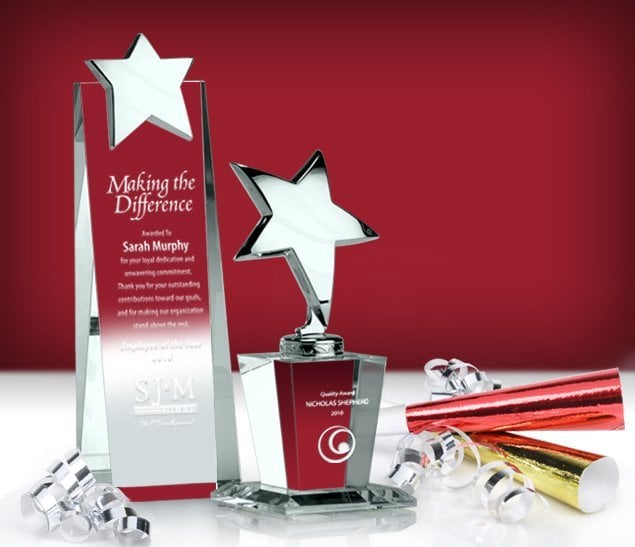 Happy reading!
---
As a team member since 2005, Falon has worn just about every hat the 'ville has to offer. She's seen both sides of working life — as an employee and as a manager — so if it sounds like she knows what she's talking about, we're pretty sure that's why. When she's not juggling between the IDville and Baudville brands, she's been known to whip up a mean diorama - just like that!