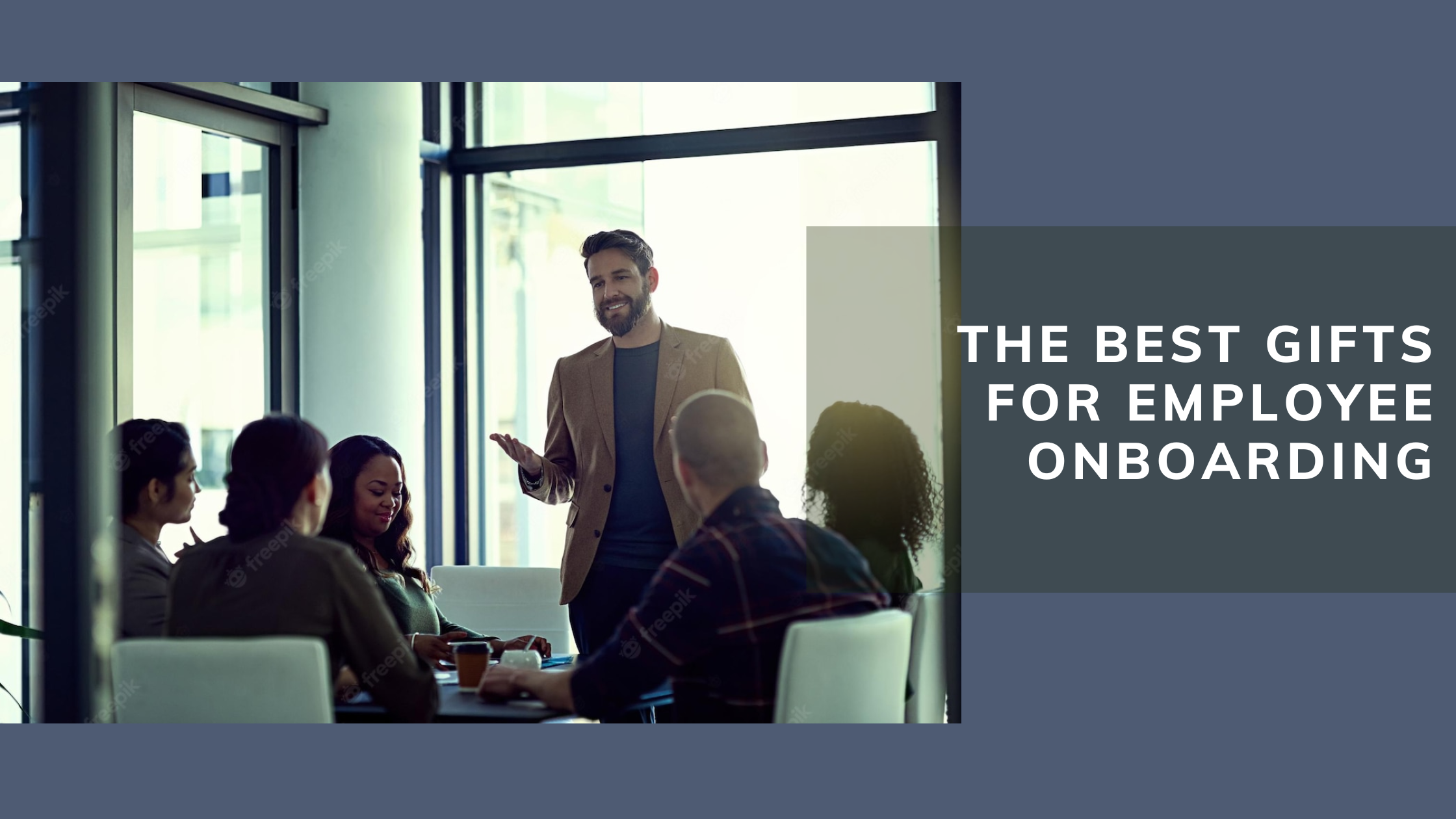 The Best Gifts for Employee Onboarding
In the workplace of the past, employers relied only on a first-day orientation to get new hires acquainted with their new roles and company expectations. Many organizations believed that filling out the required paperwork, taking a tour of the building, and reviewing a list of job responsibilities was sufficient for them to get acclimated to their new positions.
Today, we know better. How? Well, we started to put the pieces together: employees who weren't properly integrated, adequately trained, or given enough attention and feedback were leaving their jobs—quickly
Research by Brandon Hall Group found that organizations with a strong onboarding process improve new hire retention by 82 percent and productivity by over 70 percent.
So, this leads us to conclude that an onboarding program—a good one—is absolutely essential in the employee journey. It's time to get a handle on your program and make the most of it! We have some of the best gift options to cover the entirety of your onboarding road map. From first days, to their final check-ins, we have some of the best gifts for boosting your employee onboarding program.
Welcome to the Team - Beyond Awesome Kit
First impressions are lasting impressions, so start your new hire off with a gift they'll never forget. This memorable kit includes a welcome certificate the whole team can sign, a ballpoint pen, and ceramic travel mug!
Blooming Planter Gift Set - Succeeding
Spruce up your desk with this mini planter with a matte finish. Perfect for the minimalist style while bringing a touch of elegance to your space.
Custom: Cleanly Desktop Vacuum Cleaner
Don't let its size fool you, this miniature vacuum can tackle any mess. Effortlessly sucking up crumbs and other tabletop debris, this vacuum comes in handy for cleaning your desktop, keyboard, drawers, and more.
Value Wheat Harvest Journal & Pen Set - Noteworthy
Keep it (eco) friendly with this junior size spiral notebook with a wheat/straw composite cover! Featuring an exclusive Baudville saying, it's sure to make them take note of your appreciation.
Statement Color Changing Tumblers - Inspire
Inspire creativity with this statement-making, color-changing and hydration-guaranteeing tumbler. A great gift to uplift and motivate any and everyone.
Too often, employers are under prepared when new employees walk in the door. Only 12% of employees agree that their organization has a good onboarding process. This indicated 88% of employees don't think their organization has a good program. (Source: Gallup)
These newbies are already nervous and insecure, so the last thing they need is to feel like you aren't confident either! You need to say, "We're ready to do this!" from the get-go. On first days, greet your new hires with welcome gifts that they can use right away.
Side Note: Be sure to get feedback from your new hire. How was their onboarding experience? Did they receive the welcome they expected, or is there room for improvement? Don't shy away from ways to improve. Strengthening your onboarding process will only make for a more thriving business with loyal, vested employees.
We've had the privilege of working with some amazing organizations to develop a branded, special experience for their team. We appreciate their trust in finding the perfect fit, and we're so excited to highlight how they turned out!
Whether you're just dipping your toe into the custom experience, or you're an old hand at it, we know that together we can pair up to make an amazing impact for you and your organization!
Want more content like this? Subscribe to our emails!